It's been a long day — or week — of work, commitments, entertainment, physical activity or other demanding action, and it's now time to sit on the couch.
Here are 15 things you do while putting your feet up before heading to bed or recharging for the start of the week:
---
1. Sleep or rest
This is the easiest one to do.
Have a cool, quiet, and a dimly-lit room ready for a quick nap.
Have a few blankets and pillows handy. Listen to the noises around you to calm your mind. Soon you will ease into a quiet, restorative nap.
If naps are not your thing, spend 10 minutes listening to the noises to bring your mind to ease instead.
"Naps can restore alertness, enhance performance, and reduce mistakes and accidents. A study at NASA on sleepy military pilots and astronauts found that a 40-minute nap improved performance by 34% and alertness 100%." (SleepFoundation.org.)
2. Have a part time or freelance job
Find a part time or freelance job and make a little extra cash on the side. Some jobs take as little 10 as hours a week, or an hour and a half a day. It's a great way to make a little extra cash.
Use Indeed, ZipRecruiter, or Upwork to find freelance or part-time jobs.
Polish your resume with recent work history and state the type of job you are looking for in an executive summary. Then, apply!
If you need more options to find jobs, check out this website by Forbes.
3. Talk with a good friend

Call or FaceTime a friend to catch up. It doesn't have to be a long conversation, just intentional.
RELATED: Tell These 9 People And Business You're Moving
4. Give a self-massage
Places to massage:
Temples. Head pressure can be relieved this way. Gently go in circles.
Below eyes. This is a tense spot where stress is stored. Relieve it be gently massaging it.
Shoulders. First, relax shoulders by letting them drop. Then find tense points and knots. Work those areas by pressing into them with your fingers.
Neck. After the shoulders, work up the neck and massage the tendon to relieve stress.
Roll head around neck. Slowly go in an "O" shape to press and stretch all neck muscles. This will feel very good after a self-neck massage.
Hands. Massage and stretch figures — especially if you work on a computer all day.
Bottoms of feet. Use a lacrosse ball to massage the tendon on the bottom of your feet. This tendon is connected to the rest of your body, and when it's alleviated, the rest of your body will feel looser.
Take a look at this video if you need more tips:
5. Read your favorite book
Curl up with your favorite book and get lost for hours.
6. Pamper yourself
Do a little pampering with a mud mask or facial, body lotion, essential oils, wine, or hot tea. Give yourself what you need to refresh.
7. Snuggle with a significant other or pet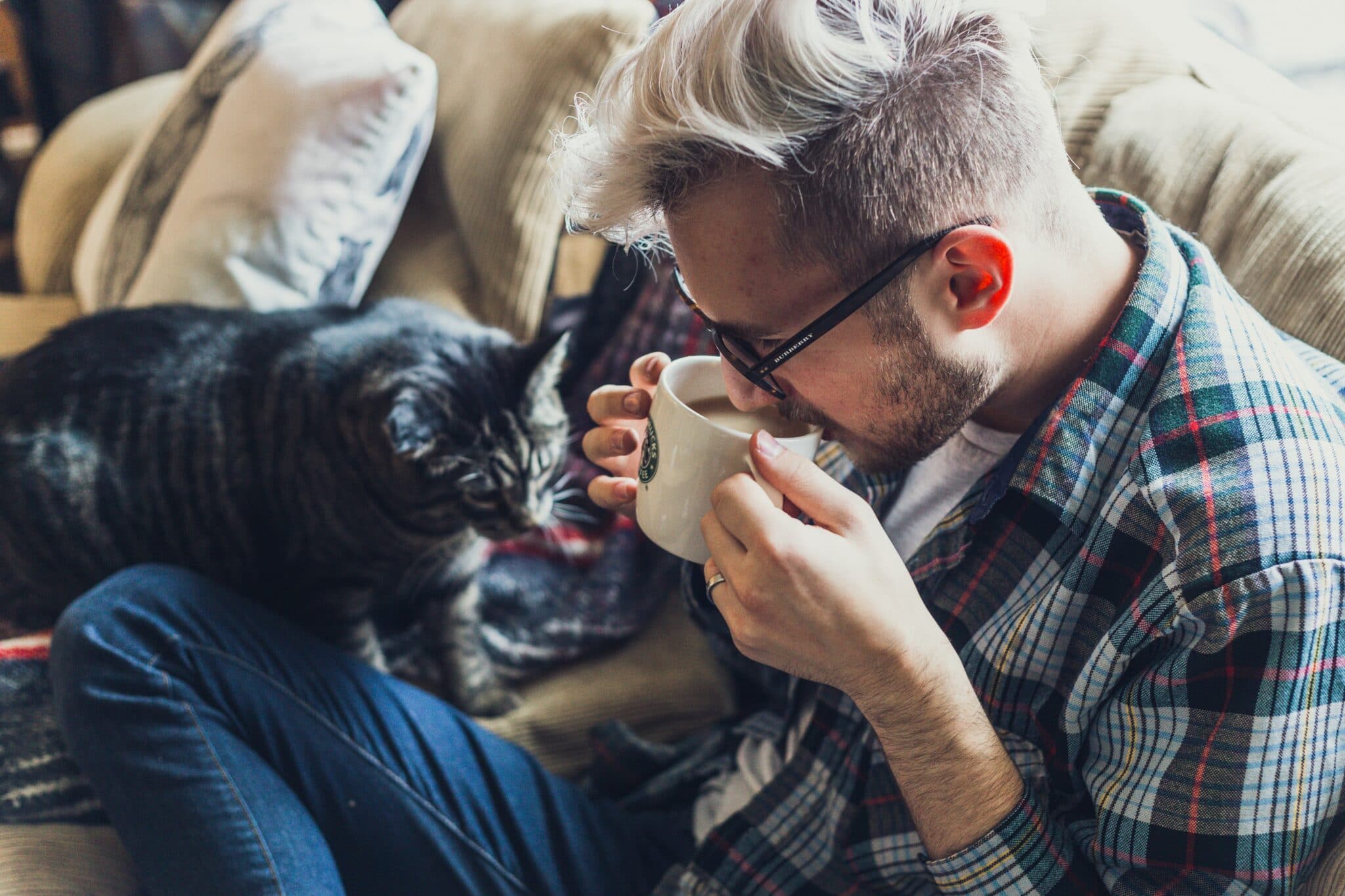 Snuggling with a significant other improves sleep, strengthens immunity, and reduces anxiety. Even if it's for a few minutes, a little cuddle time is better than none.
If you don't have a significant other, then snuggle with a pet. Many of the same benefits of snuggling with a pet occur as with a person.
If you don't have either, a body pillow or heating pad are great alternatives.
8. Plan a vacation
Plan an amazing getaway you've always wanted to travel to.
9. Organize a Cloud
If you have many pictures or videos, then set up a Cloud to back it up. 
If you run a small business, this is a great time to get organized. Put all those stray files for safekeeping.
RELATED: The Ultimate Guide For Storing Photos Digitally Or In Print
10. Paint nails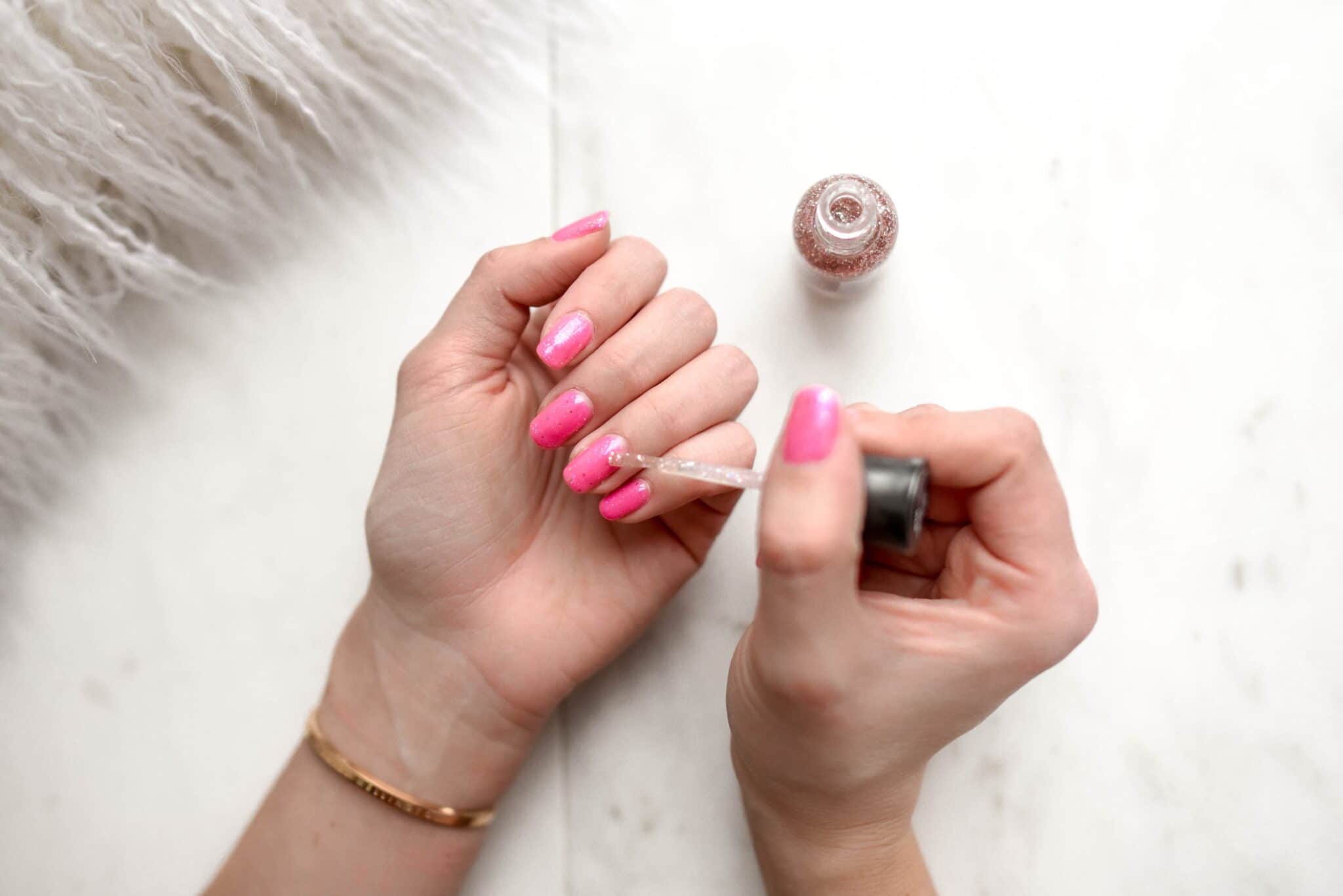 Try to paint your nails like the pins on Pinterest and Instagram.
11. Self groom
Bring a small mirror and a pair of tweezers to do some grooming. Check between eyebrows, upper lip, and chin for unwanted hair and blemishes.
12. Look for something fun to do near home
Have you fully explored everything near your home? Look for parks, trails, restaurants, or cools stores to try on Google. You never know what's right around the corner. 
13. Think about how to tidy up or declutter
Thinking about your home and consider what you can tidy or put in a storage unit.
Maybe you need more room or have excess things in your home or apartment during a particular season. Let Moishe's Self Storage hold your things in NYC.
RELATED: Marie Kondo's 6 Rules To Tidying Up
14. Find a tasty recipe
Search the internet for a new recipe to try. Breakfast, lunch, dinner, dessert, or a snack; find something that looks really good!
15. Exercise
For those that need a low-impact workout because of an injury, age, weight, or other instance, this is a workout you can do from a chair or supportive couch.
Focus on moving the head and neck, arms, shoulders, abdominals, back, legs, and feet for a full-body, low-impact workout. 
Take a look at this video:
BONUS: Write a letter to someone who needs an encouraging word
Take a moment to write a letter to someone who really needs to hear from you.
Maybe they're going through a hard time or need an encouraging word.
Lift their spirits with a kind word!
---
Contact Moishe's Self Storage if you're looking for cheap storage units in New York City to hold wine, art, or other things. Our Manhattan/The Bronx and Queens/Brooklyn Storage Facilities are conveniently located near you. We offer over 20 different storage unit sizes, available to individuals, students, and businesses. Reserve your room, view specials, or contact us.