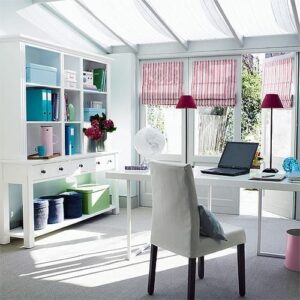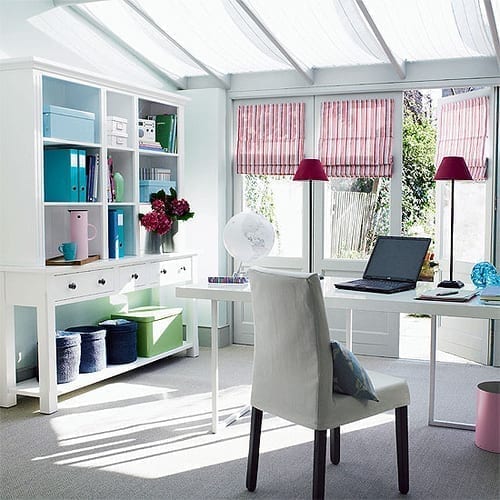 Photo via flickr.com
Many of us living in New York City have home offices—though the term may be generously used here as for some that just means a corner of a room that sports a desk and a computer. But whether you have a nook or an entire room devoted to performing business tasks, staying organized is key. Here are some storage and organization solutions for home offices:
Cord Organizers
To name a few, there are computer power cords, monitor cords, mouse cords, cable cords and speaker cords. Keep them organized by using twisty ties, cord covers, and the myriad of other gadgets available to keep those pesky wires neat.
Baskets
Find baskets of different sizes to contain items that would otherwise be loosely sitting on your desk. Organize papers, mail, stationary and even books in these handy and accessible containers.
E Storage
Eliminate paper by scanning—or photographing—and storing documents on your computer, cloud or hard drive (don't forget to back up all documents). Be sure to do this with documents for which a hard copy is not required. To further eliminate papers, opt for paperless statements, bills and such.
Shred
Go through papers periodically and shred anything you no longer need. This helps purge unnecessary paper and makes it easier to stay neat.
Drawers
Use the most of your drawers by compartmentalizing and organizing them. They will hold more items and it'll be easier to find something when needed.
Shelves
A shelf or two above the desk will do wonders for clearing up workspace surfaces.  Use shelves to hold books, writing instruments, compact disks, picture frames and items like tape dispensers and staplers.
Magazine Holders
On the wall or on the floor, magazine holders will put in order newspapers and periodicals in a jiff, giving you more space and better organization in the office area.