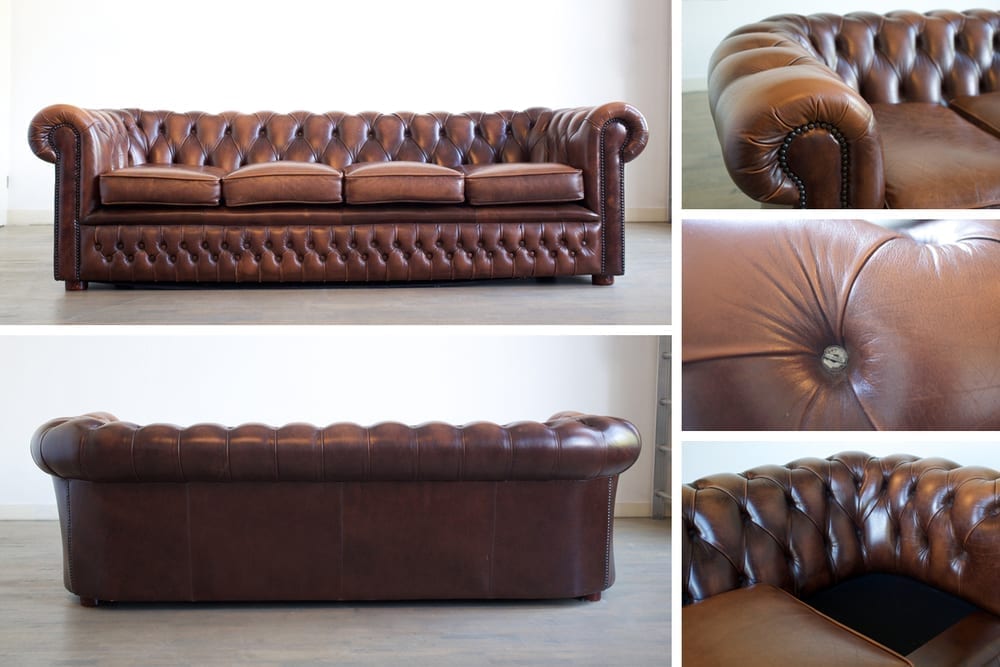 Whether you're about to move, or have just moved into a new space, you'll probably find that you own items that you either don't need or want to store anymore. Fortunately, in large cities, such as New York, there's high demand for used furniture, lighting and accessories and as long as you keep a few factors in mind, you can quickly get rid of the extras in your home. Use this handy guide to help sell your goods:
Make a List
Take a visual inventory of your household items and determine which objects you want to sell. Record your list on a sheet of paper or on your smart phone or tablet.  Next to each item, note its condition—poor, fair, good, new.
Establish Item Value
Determine the value of each item on your list. Remember, worth is established by both market price and your degree of willingness to part with an object.  Find the market value by researching what others are selling a similar item in the same condition as yours. You can find other sellers in newspaper classifieds or online marketplaces.  Also, consider what you paid for the item when originally purchased.
If you're unable to determine worth of a valuable object, such as an antique piece of art, or collectables like old baseball cards or stamp collections, consult an expert or look up the item in printed antique price guides or online on sites such as Kovels.com or Invaluable.
Prepare Item
An item that's for sale needs to look its best to attract buyers. To make an object sellable, prepare by cleaning and repairing it as necessary: Tighten those chair leg screws, polish the oxidized silverware and dust off that desk!
Photograph
People visually determine if they like an item before they make a trip to see it in person. Photographs are amongst your best selling tools. Use them to your advantage. Put the item in an uncluttered area of the room that is also well lit. Make sure light—whether natural or artificial—is hitting and illuminating the object. Tip: if an object's back is to the window, and you shoot it from inside the room, it may appear dark because your camera is likely exposing for the bright light of the window and your object is in shadow. Place your item a few feet away from, and facing, the window, so it is being lit from the outside. Then stand or sit with your back to the window and snap away, taking care not to block the window light with your body! Crop any unwanted distractions out of the photo so the focus is on the object being sold.
Photograph details or imperfections that you believe are important for potential buyers to be aware of.
Measure
Everyone wants to know how big something is to make sure it fits in his or her intended nook of the home. For this reason, as seller, you need to provide exact measurements. Using a tape measure, determine height, width, depth and any other detail sizes necessary to give the buyer a sense of scale.
Write Ad
Put together key points about your piece and write a concise, yet descriptive ad. Mention, among other things, the maker, item age, condition, asking price, original price paid, materials, dimensions, and home condition—such as smoke or pet presence.  Come up with a descriptive title for your ad, which indicates the object's name and potentially price and or condition.
List
There are many outlets to list an item for sale. These include local newspaper and online classifieds. If you opt for online options, try popular sites such as Craigslist, AptDeco, Etsy, 1st Dibs and Ebay. List your ad and be sure to include a couple of those well-placed, well-lit photos!
Donate
One person's trash is really another person's treasure. Sometimes, donating is the best way to move items out of the house. Other than potential tax benefits to you, someone in need could get years of use from your unwanted item. Consider donating your items to charities like Goodwill, The Salvation Army, Housing Works and City Opera Thrift Shop. Some of these folks will even pick up large items from your home! Now that's a win win!