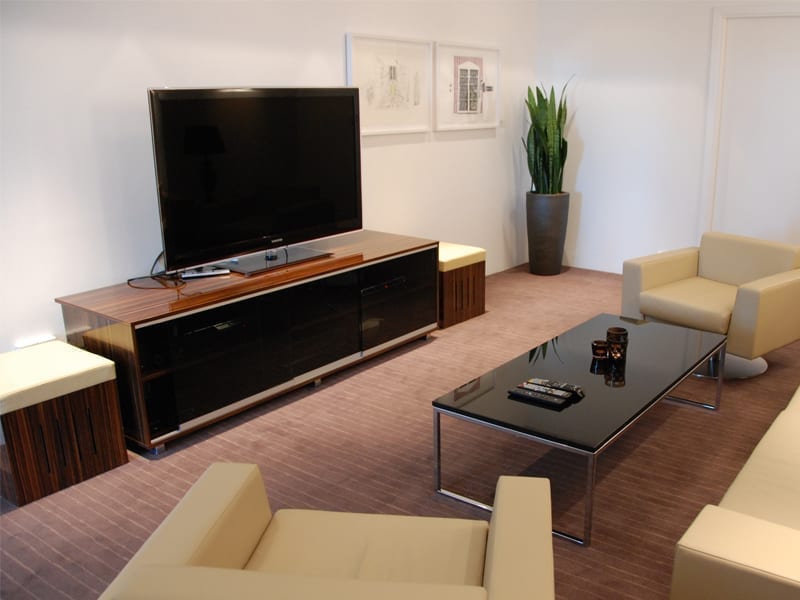 New York City living means always coming up with clever solutions for storage or locating pieces that perform more than one function. Fortunately, furniture makers are aware of small space constraints and have come up with items that serve more than their intended purpose. Here are five pieces of furniture to consider, capable of performing double duty:
Side Table
Look for side tables that have more than just legs but sport shelves, drawers, magazine racks or all three. Fill the shelves with coffee table books and decorative items and put away your remote controls and that extra set of reading glasses in the drawers.
Bed
Beds are for more than just sleeping on: Storage beds allow you to easily lift the mattress and support beams and stow goods underneath.  There are many lift and store bed options on the market including the reasonably priced IKEA MALM.
Beds with drawers are another way to use this large furniture piece for storage. The drawers work well for packing away sweaters, linens, towels and all other things that don't fit in your dresser.
Trundle beds work really well for small rooms, allowing you to store an extra mattress that can easily be pulled out for those times when your friend or family member comes into town and spends the night.
Ottoman
Ottomans are an underappreciated furniture item. Yet, to us New Yorkers, they are one of the most important pieces for a small space. Why, you ask? Well, largely because these guys are very versatile and could be used as anything from a footrest, to a table, seating, storage and even a bed.
Media cabinet
Instead of taking up valuable footprint with a TV stand that holds just the tube, opt for a credenza or media cabinet that can serve storage duties. It's the modern day china cabinet, if you will. Put away books, platters, vases, CDs, and just about anything you can fit in there.  You'd be surprised how much these cabinets can hold.
Trunk as coffee table
Trunks are perfect for apartment living, providing both storage and a surface to serve all your coffee table needs. The variety of storage trunk styles on the market ensures that you can find one that matches any décor from contemporary to rustic.