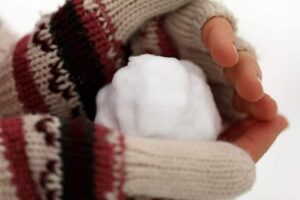 Fall is in full swing and once again it's time to head to your storage unit and do the old switcheroo between your summer and cold weather items. Here's a guide:
Toys
Be it for the adults or the kids in the house you can put away the summer toys. This includes floaters, water slides, water guns, surfboards and the likes. Instead, bring home toys that you can use this winter like skis, snowboards, snow shoes and sleds.
Beach Items
It's safe to say that all your beach items can go into storage. This means, towels, chairs, umbrellas, coolers and all that you need for a day on the sand. What can you bring out instead? Well, nothing replaces the beach. So you'll only be bringing a bit of sadness home from storage with you.
Clothes
Bye bye tank tops, bathing suits, shorts and cute summer dresses—see you in a couple of seasons—and hello sweaters, hats, gloves, puffy coats and scarfs. No, no we're fine. Not gloomy at all.
Furniture
If you're lucky to have a patio or some kind of outdoor space, you can probably start putting away your outdoor furniture. Unless you're one to enjoy the crispness of fall, in which case you can keep these items till the first frost hits.
 Planters
Usually, by the end of October, us Northeast folks have to start getting rid of our annual plants. Then it's time to store the planters indoors so they won't be exposed to the winter elements. And while you're at the storage unit, bring home the shovel, ice pick and snow blower. The white stuff is coming!