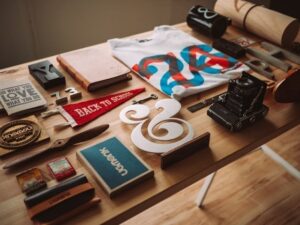 From time to time, we all get tired of our stuff—be it our clothes, dishes, or knickknacks around the house—but without infinite storage and budgets, we can't always go out and buy new things. In comes the "one man's trash is another man's treasure" idea. Throwing a swap party—where you can exchange items with friends—is an easy way to upgrade your closet and apartment without sacrificing space and spending a dime. Here are some guidelines to a kicking swap party:
Make a guest list
If your swap is for clothes only, make sure to invite different shaped and sized friends so everyone can have plenty of choices.
Item condition
To avoid guests bringing pieces that are mismatched in terms of condition and worth, decide what kind of items are valuable enough for swapping and be clear about it when you send out your invites. For example, if you only want folks to bring in gently worn or lightly used items, make sure to state it.
Clean items
Ask your guests to wash and clean anything they want to swap prior to the party.
Draw up rules
Put a few rules in place so the party doesn't turn into a mess. For example, each person can swap as many items as they bring. One way to ensure this is to give out a token redeemable for an item for each piece a person brings to party. Also come up with ideas on how you might resolve situations such as when two folks want the same item. Flip a coin? Arm wrestle? You can make up any rule you want, just as long as you're clear about it with your guests beforehand.
Presentation
Have cleared tables or racks ready to place and hang clothes and other items in a presentable way. This way your guests can easily examine each piece.
Reflections are important  
Have a mirror or two handy so folks can see the clothes they try on.
Have a plan for donating anything that didn't find a home in the swapping process. There are Goodwill and Salvation Army locations dotted throughout New York City. Other charities will also happily take your goods.