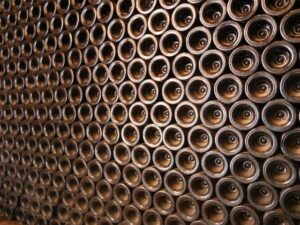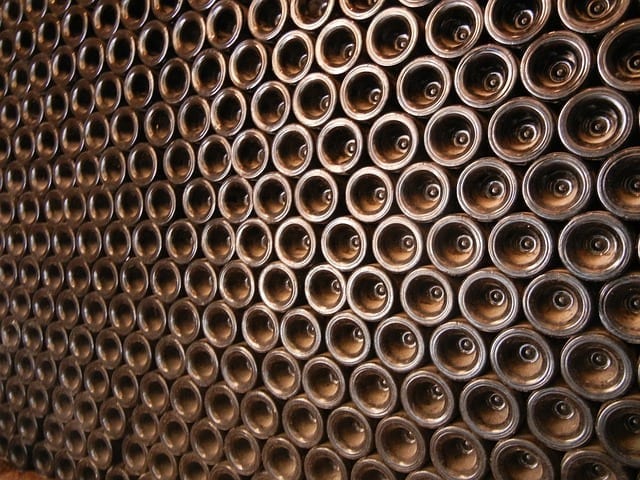 Wine: We like drinking it but not storing it, especially inside the very few cupboards of our New York City apartments. But wine racks can make storage easier and in the process add a bit of style and flair to our homes. There are many on the market to suit all tastes and budgets. Here are five that we like:
Cellar Wine Rack
Use this metal CB2 wine rack alone or in multiples to create a cellar built-in look. Stack them or hang them on the wall. Each one holds 12 bottles and at $49.95 each, it's much more affordable than having building a cellar in your home.
Universal Expert Small Wine Rack
This little number from West Elm only stores four bottles but due to its diminutive size is easy to fit into the smallest of kitchens. Plus, it has storage for a corkscrew and wine glass charms.
Industry 12-Bottle Wine Rack
We love this $79 metal and wood industrial wine rack from Pottery Barn so much we want to run out right now and buy ourselves a few. Each one holds 12 bottles. You can use them horizontally and vertically and stack two.
Tack Storage Wine Rack
You'll be hard pressed to find this handmade zinc, iron and wood wine rack from Anthropologie in many homes. It's truly unique and suits those looking for an industrial or reclaimed look. Tack holds five bottles and retails for $98.
Wine-Stem Rack
This acacia wood farmhouse kitchen style wine rack from Crate and Barrel is a beauty. Not only does it hold half a dozen bottles but also holds glasses but also six glasses, freeing up precious space in your cupboard.