The holidays are fast approaching. Christmas, Hanukkah and Kwanzaa are just a couple of weeks away and many families will be purchasing gifts for their loved ones.  With that comes shopping for, and hiding, gifts—a task that is especially difficult in the closet challenged apartments of New York City. Why not store the goodies in your self-storage unit? Having an offsite space not only will prevent curious eyes from finding the gifts but can also be used as a staging area to wrap and prepare the goodies for the special day. Here are a few tips to best use your unit for holiday storage:
Designate an Area
Clear out a space in the unit for gifts, wrapping paper, scissors and everything holiday and gift related. This way when you go in to prep gifts, you won't be grabbing boxes from all corners of the unit.
Label Boxes
Sure, you want to just stick that Amazon box in the storage as soon as you get it. But without labeling each one as it arrives, you'll have a lot more work when it comes time to wrapping the gifts. To keep it organized, write the item description and recipient name on each box or bag.
Ensure Your Unit is Appropriate for Specific Gifts
If you're purchasing musical instruments, wine, rare antiques or anything else that's sensitive to heat and humidity, you want to ensure your self-storage unit is climate controlled; else you'll risk damaging the gift. Additionally, you should be aware of your unit's size and capacity and make sure that any large gifts will fit.
Know Facility Hours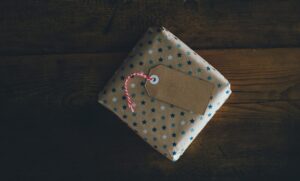 Find out when your facility opens and closes and if they have any special holiday hours. This will help you plan when you'll be able to drop off, prep and retrieve gifts. Because the last thing you want is to have your holiday come and go and not have access to the gifts.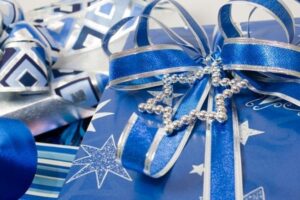 Keep Unit Safe
In addition to ensuring that your storage facility offers round the clock security, you should always provide a secure lock for your unit. Good locks generally thwart potential thieves and will allow all your items, be it holiday gifts or otherwise, remain protected.