New York City is New Year's Eve Central—from partying all night to joining the many activities this center of culture and food offers, you won't be short of something to do to bid farewell to 2016. Here are some options: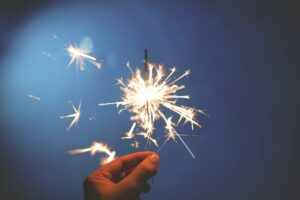 Drop the Ball
Almost one million people gather in Times Square to watch the ball drop each year. Yes, it's cold and you have to stand around for hours amongst strangers, but if you like confetti and being part of this symbolic tradition that has become synonymous with New Year's eve in this nation, it's a good way to spend the night.
Watch the Fire in the Sky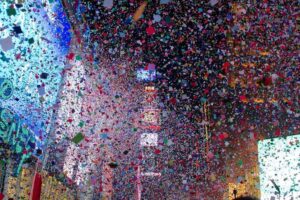 Brooklyn's Prospect Park fireworks are a tame way to enjoy New Year's without spending the whole night outside.  Head on out around 11 when the music starts, grab some free hot cocoa (which you'll need) and watch the fireworks at midnight from Grand Army Plaza. Easy peasy.
Enjoy a Concert
Whether you're into jazz, classical or rock, you can find a concert to go to on New Year's in New York. Check out your favorite venues like the Music Hall of Williamsburg, Lincoln Center and Madison Square Garden.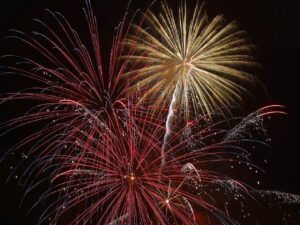 Take a Cruise
There are a multitude of cruise options that'll allow you to enjoy the night from the New York Harbor.  You can take one that is family oriented, an elegant and formal cruise, or opt for a party boat. No matter, you won't be short on options.
Join the Runners
Every year, the New York Road Runners hold a midnight run in Central Park. The four-mile run and fireworks begin at the start of the new year. And if that's not enough for you, there are costumes, dancing and music.
Do Some Fine Dining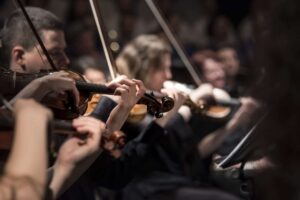 There is no shortage of fantastic restaurants in New York—from Michelin guided and rated to New York Times reviewed, you'll be sure to find a meal that will suit your mood and budget. Beware that on New Year's Eve many restaurants have a special prix fixe menu that could set you back a bit of dough, so you might want to call ahead or check their websites to ensure their menu matches your budget.