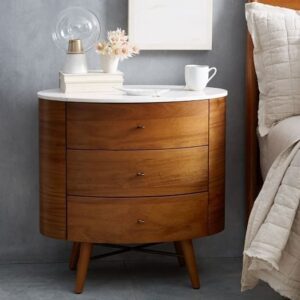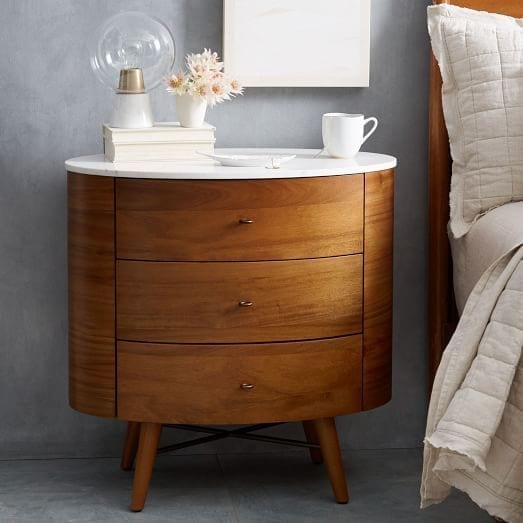 Photo via westelm.com
In New York City, bedrooms are often our only other room, as many apartments seem to have an open floor plan with a living room, dining room kitchenette combo. So those of us living in this great city have to make the room function as more than a place to sleep—but one to potentially use as an office or for keeping items that won't otherwise fit elsewhere. Here are four ways to squeeze a little bit of extra storage out of the bedroom:
Nightstands
Nightstands are more than just a table for a book and a lamp, or should be. They can be useful storage furniture. Purchase ones with drawers and shelves and you can store books and even small accessories like socks in them. Here are two examples of nightstands that serve this purpose: Penelope 3-drawer nightstand from West Elm and the Grove Nightstands from Room & Board.
Shelving Behind the Bed
The wall behind the headboard is often wasted space. It's wise and attractive to use the space for shelves where you can house books and decorative items and free up room elsewhere. Just be sure to have the shelves installed securely because the last thing you want is to have them collapse on your head.
Under the Bed
Another prime spot for storing items is under the bed. You can get drawers, organizers and boxes and utilize the space for stowing items such as shoes, sweaters and linens.
Behind the Door
Over door storage, such as shoe racks, hooks, towel racks and shelves are a great way to store anything from scarves and hats to knickknacks like wrapping paper, necklaces and even umbrellas. Use this otherwise wasted and often unseen space.