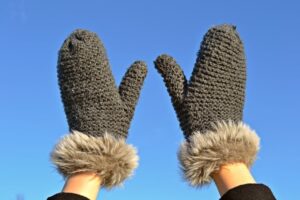 Get ready to clear out your closets and make some room. Spring is here and it's time to shed layers—both in terms of what you're wearing and what you're storing around the house. Take a day in the upcoming weekends and get yourself to your storage unit to put away these five things we hope you won't need for at least five months:
Throws
Sure you might need a light throw for those days when the AC will be cranking and you're snuggled up on the sofa watching new episodes Orange is the New Black (don't panic it's not out yet), but you will not need to keep those wool or alpaca ones handy until October or so.
Heavy Bedding
Flannel sheets and down comforters are starting not to feel so good anymore. It's time to stop sweating at night and switching to the summery cotton and linen sheets and blankets. Pack away the cozy winter bedding and get ready for the light and summery ways to count sheep.
Hats, Gloves, Sweaters
You might still need a light sweater now and then over the next couple of months, but you can be sure you won't be needing that cashmere turtleneck or wool hat anymore. Grab yourself a box to pack away the heavy clothing and breath a sigh of relief when you clear that space in the closet.
Coats  
And while you're at it, get your winter coats washed and dry cleaned to get them ready for their summer hibernation. It's a beautiful thing, isn't it—them going away?
Shovels, Picks, Blowers
Unless climate change is going to have Mother Nature dump a bunch of the white stuff in New York, the forecast looks clear—other than a couple of minor snow showers that could hit us here or there but with the rising spring temperatures even those won't require you to get out there and clean anything. So put away the shovel, snow blowers and picks now!