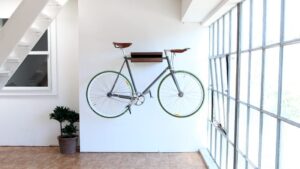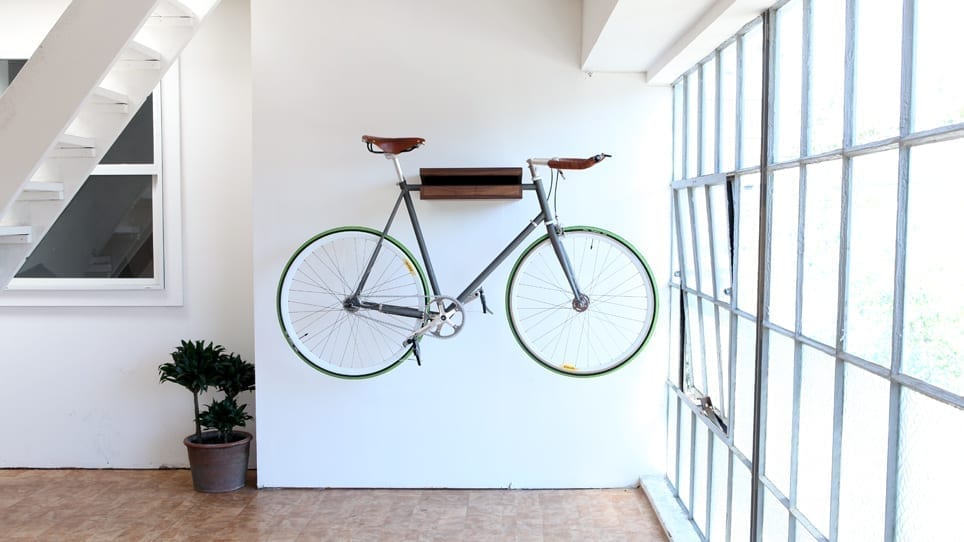 Knife & Saw bike shelf
Many New Yorkers love using bikes to get around the city. What they don't love is storing these modes of transport in their apartments. Bicycles often end up in living rooms, entryways and bedrooms, taking up precious floor space and looking unsightly. But there are solutions to storing these vehicles in the apartment and some of them even look pretty nice. Take a look at these attractive options we've assembled for you:
Wood Bike Storage
This eco friendly rack made of sustainable shesham wood will take your bike off the floor and onto a wall. The Wood Bike Storage from CB2 is so handsome that you'll be tempted to get an equally good-looking bike to match.
Outline Works Trophy Bull Bicycle Holder
Get wild with a taxidermy-inspired bike rack. This black, red or yellow bull outline will hold your bike when needed and act as a piece of art when not in use. And if you've been following decorating blogs the last few years, you know that taxidermy-inspired art is all the rage.
The Bike Shelf
The Knife and Saw rack is so elegant that you might not realize what it's for when it's not in use. The solid walnut or hickory rack can be used as a shelf for books, vases and knick-knacks while the slit will hold the bike. At $299, it's not a cheap option but it sure is the most refined one we've seen out there.
TÎAN
This walnut and white veneer bike rack comes with a drawer—did you hear us? A drawer—to hide your keys and trinkets in!  At 425 Euros, the German-made Tian is not cheap but then again we promised pretty not inexpensive.
We will pickup your bike to our nearest New York Storage location!