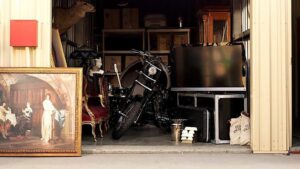 You might have seen it on television—when storage owners don't pay their dues or skip town and their unit contents are put up for sale. But did you know that storage auctions can be found throughout the country? Here's a guide to those of you interested in learning more:
How to find a New York Storage auction?
Storage auctions can be found in local newspapers. If you know of a storage facility near you, you can call them and ask when their next auction will be. Sites like http://www.storagetreasures.com will allow you to punch in your zip code and bid on units from the comfort of your home.
Are they worth it?
This is a tough question to answer. You can generally take a peak at the entrance of the unit to get an indication of what might be inside the unit. But there's no way to really know if there's anything valuable that will make it worth your bid. Here's the thing though, there's likely something of value in each unit—because why else store it?
What to take to the bidding?
Take cash and a credit card for if you decide to make a bid and a flashlight to peak inside the unit.
What if the items are not in good shape?
Good or bad, priceless or worthless, the contents of the storage are sold in an as is condition and are yours if you win the auction. Know that going in and you won't be disappointed.
How long before the unit needs to be cleared?
Once you win a bid, you'll usually have a full business day to clear out the storage unit. Check with the facility beforehand to ensure you leave yourself enough time to do this. |
What to do with the items?
Once you take stock of the items, make a list and write down the description and the condition of each one. Then decide if and where you might be selling each piece. You can utilize online sites, such as ebay, to sell your goods or find local NY stores that take will sell them for you.
Looking for free pickup Storage in New York City? Click here!