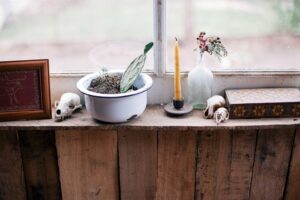 We all set out goals at the beginning of a new calendar year. Some of us want to hit the gym more frequently, some want to be kinder to others, and others want to become more organized. For those of you who want to keep your apartment tidier, it's critical, especially in New York homes, which are on the small side, to have less things. And the best way to achieve this is to purge unwanted items—hopefully at least once a year. Here are some tips to help you get and stay organized for the new year:
Unworn or Outdated Clothing
Yes, we all feel guilty for having bought that shirt at Forever 21 last year and never wearing it. And yes, we keep it in the closet with the tags on hoping that one day we will take it off the hanger. But the truth is we won't and the shirt will keep hanging there, taking up precious storage space. And more importantly, someone who needs the shirt can actually put it to good use. So if you have clothing that you've never worn, or haven't worn in years, or is so outdated you're waiting for fashion to do a 360, it's time to purge.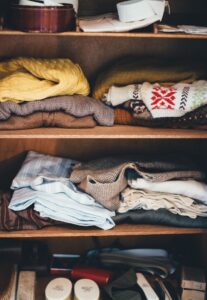 Broken or Ruined Things
Be it a dish you love that now bears a crack, a book that fell into a tub or a pen whose ink has run out, items that are broken or damaged beyond repair should be recycled so they can become newer, better versions of themselves.
Letters, Bills, Cards
Any paperwork that is no longer useful can be shredded and recycled. This includes that electric bill you already paid, the three-year-old Ikea catalogue and the holiday card your dentist sent you.
Old Toys
If your children have grown out of certain toys, why keep them in storage bins? You'll feel a lot better when you donate those playthings and some child who might need it will get to play with an otherwise unused toy.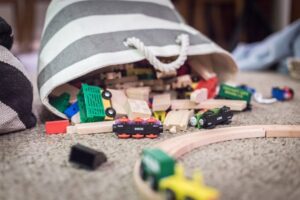 Shoes
We're all guilty of keeping old shoes. They become a part of us—molded to our feet, having walked many miles together. But if you've got a few pairs whose soles have thinned or that are no longer in style, it's time to purge those babies.
Books
Written words are meant to be read, treasured and re-read. Some aren't a good fit for you and will sit there on the shelf collecting dust. There's probably someone out there who wants what you're not interested in reading. Either donate or sell your books. You're not going to get much for them, but at least you know they're being appreciated.