We often recommend self-storage users to create an inventory of their items so they know where they put specific things. Having an organized system will allow you to quickly find those ski pants for your next trip to Hunter Mountain. But how do you create an inventory that's easy and efficient to use? Here are some tips:
Label Boxes
The first step to creating an inventory is having all your belongings clearly marked. What this means is you need to categorize your items and box them accordingly. Then, you need to have a clear labeling system—such as numbers or group names on each box. Keep items that are the same category—for example, china—in the same box or boxes that will be grouped together. Then make sure you have a way to indicate what's in each box. For example, in the case of china, you can have sub categories such as plates or cups.
Create Inventory List
To create a list you can use a spreadsheet program, like MS Excel or Google Sheets, or make a table in your word processor or even on paper. You inventory list should include item name, description, quantity, box number or group name, date placed in storage and date removed. If you want to get fancy, you can take photos of items and include them as part of the description. Create this list before placing your boxes in storage.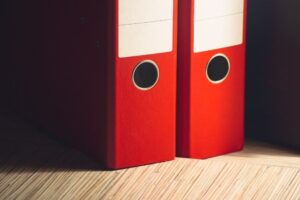 Keep Data Updated
One of the reasons it's handy to create this list electronically is that you can easily change as needed. Each time you make a visit to your self-storage unit and add or remove an item, you need to update your inventory. Having a duplicate of this list at home could save you a trip to the storage unit when you're looking for that pair of winter gloves that have been in your closet drawer since your visit last winter.