The official start of spring—March 20 this year—is fast approaching. Many like to mark this season of renewal with an annual cleaning, which goes beyond the weekly vacuuming and dusting.  Though satisfying, spring cleaning can be a daunting task and many wonder what exactly we should be cleaning. Here's a partial list of areas you can tackle and mark off as you clean house:
Kitchen Cabinets
Over the course of the year, the cabinets collect dust. And lots of it! Additionally cooking steam and grease often accumulate on the surface of kitchen cabinets. Grab a ladder, some paper towels and a good spray cleaner and make sure to thoroughly wipe these often ignored surfaces.
Exhaust Intake
Like your cabinets, kitchen exhaust intakes attract dust, dust bunnies, grease and other airborne particles. You can take these covers off and wash them in the kitchen sink. Once dry, you can re-install them.
Top of the Fridge
The surface on top of the fridge is a neglected space. Make sure you take the opportunity to wipe down this area. You'll be shocked at how dirty it gets.
Oven
If your oven gets a lot of use, it might be a good idea to give it a thorough cleaning.
You can either wipe the inside of the oven or use the self-cleaning option.
Windows
Sometimes we forgot to pay attention to our windows and how dirty they are until we clean them and realize how much more light gets in. Spring is a good time to clean the windows (though you should probably do this several times a year).
Window Coverings
Curtains can often be washed and hung up again when wet. If you have cellular blinds you can vacuum them to get the dust out. If you have plastic blinds you can wipe or even wash them.
Dishwasher
Your dishwasher's worked hard for you all year. Now it's time for you to make sure the appliance is clean and ready to go another year. Find out how to properly clean your dishwasher—whether it's cleaning out a special filter or running it through a cleansing cycle.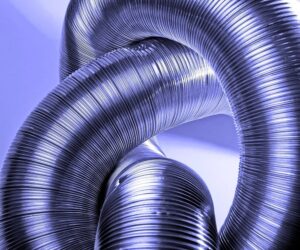 Dryer Vent
Lint and bits of fabric can get stuck in the dryer vent leading to poor performance of your clothes dryer and even a fire. Contact a dryer vent cleaning professional to come out and clean out the system.