Often when you live in large urban areas, such as New York City, you pay for it in terms of square footage. The closer you are to the city, the less space you get for the money. For that reason you have to make the most of your space. Luckily, New Yorkers and others in big city residents are familiar with this and often find ways to get the most out of their apartments. Here are some time-tested organizing tricks that will help make the most out of your space: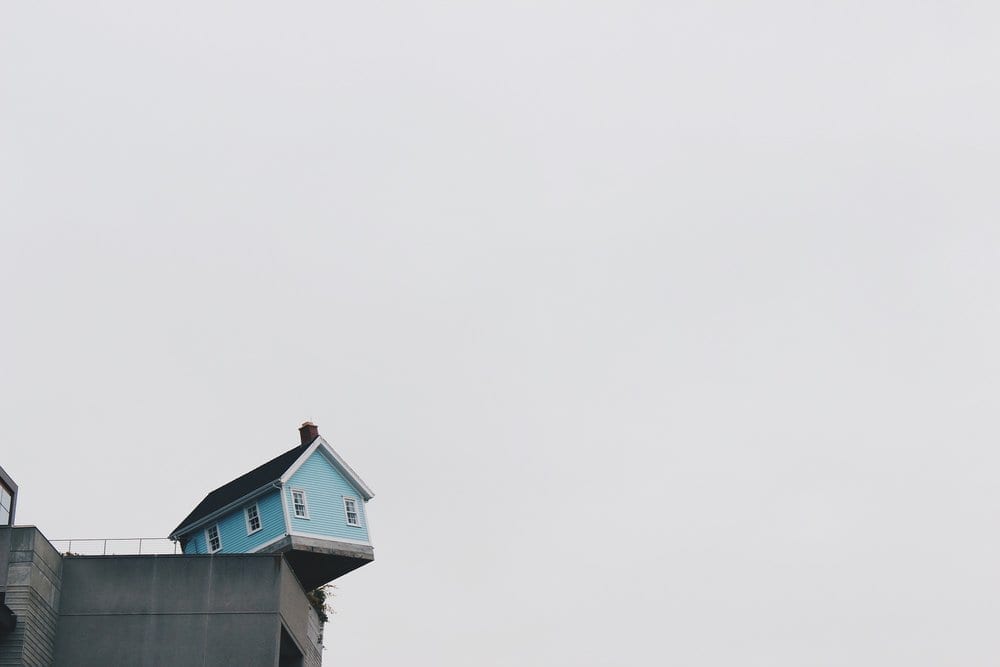 Get a Wall-Mounted Desk with Shelving
Many of us don't have a dedicated room to house an office in our homes.  However, a good percentage of people in the city work from home. What that means is that desks are often in the living room or the only bedroom and take up precious space. Desks mounted on the wall with shelving make the most out of that space. This helix acacia desk from CB2 is a great example of how you can have a desk and utilize vertical wall space as well.
Mount a Magnetic Knife Holder
We all need good knives in the kitchen to chop those lovely farmer's market finds for dinner. Sadly, those knives take up a lot of space in our kitchenettes. But if you have a bit of wall or backsplash space to spare, you can mount a magnetic strip to hang your knives from. For $8.99, you can get the GRUNDTAL magnetic knife rack from Ikea. Bonus trick: we've also used these strips to hang our tins of tea and coffee; it works beautifully. You're welcome!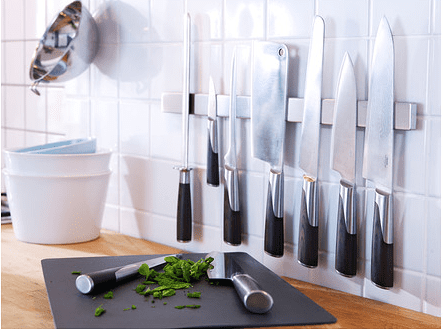 Hang a Pot Rack
Do you lack cabinet space in the kitchen? It's not fun trying to fit your pots and pans in that small space and then try to grab the right one to use. One solution? Hang a pot rack in the kitchen. It looks cool and you come off looking like a pro. It'll also save you cabinet space. At $150, the J.K. Adams Small Grey Ceiling Pot Rack from Crate and Barrel isn't exactly cheap, but it's so pretty you may be willing to splurge for it.
Rent Storage Space
For less than $100 each month you can buy yourself some wiggle room in the apartment and have a place to store the items you don't need on a daily basis. You can use the unit to switch out seasonal goods, store business inventory, or simply house the items you often use. Some people even use their storage units as offices or gyms. Just make sure the facility is legitimate, safe, convenient, and offers a contract that works for you.
Use Shelves Wherever Possible
This is one of our all time favorite tricks for utilizing space. Always always, go vertical. Shelving has a small footprint but can be used to store a variety of items like books, electronics, decorative items, and even clothing. And don't forget, when you have a nook that's not being used, you can install corner shelves to create a little more storage space. Check out target.com for a variety of ideas!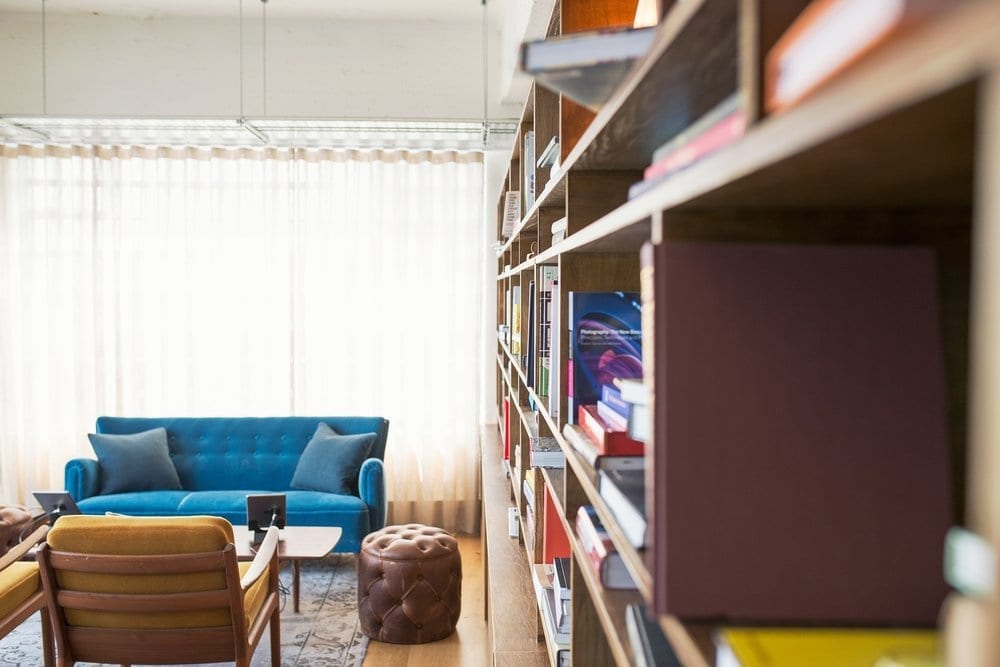 Customize Closets
Yes, it seems expensive to customize a closet, especially when you're renting. But trust us. This investment helps not just with organization but also your sanity. From The Container Store's Elfa to Ikea's Pax wardrobe system and a variety of other options at home improvement stores, you can find something that works within your budget. It is absolutely worth the trouble and money.
Get the Right Hangers
All clothes hangers are not created equal: Some are thinner than others giving you more room in the closet. Others are intended for very specific apparel and accessories like ties, belts, and pants. Using the right hangers will help you save some much-needed room in your closets.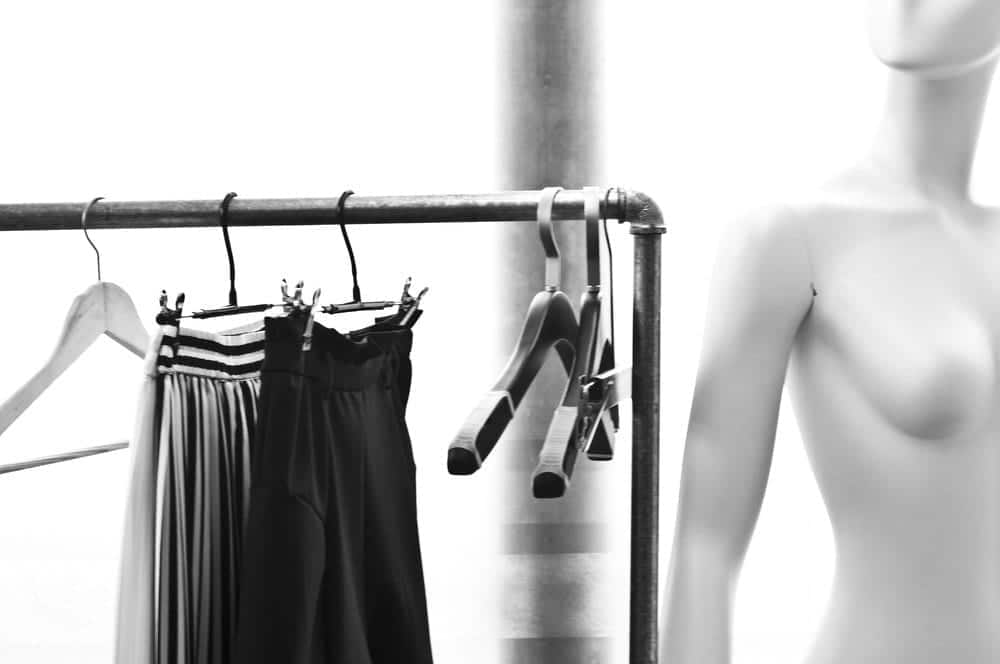 Utilize Space Under and Behind Furniture   
The space under the bed, behind the sofa, and other large pieces of furniture is often wasted. Use these areas to store items you might not need that often. This could mean extra sheets and blankets, sleeping bags, luggage, and shoes.