Moishe's Manhattan Location: 450 W 15th St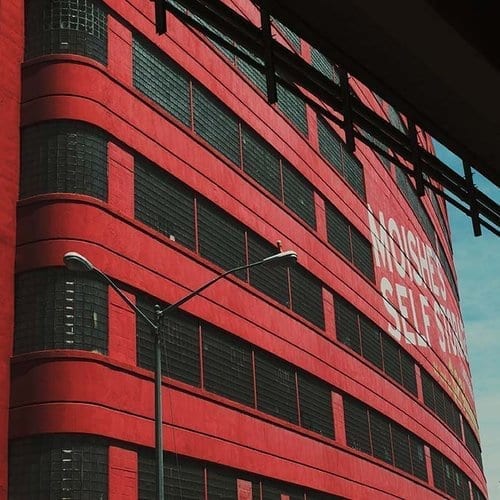 Moishe's Self Storage is New York City's premier storage company.  Our original Manhattan address at 450 W 15th St is our flagship location; we've served NYC's moving and storage needs for over three decades.  Since the early 1980s, Moishe Mana set out to achieve his dreams, offering his "man with a van" moving services to customers throughout Manhattan.  We have now grown to become the largest, premier storage provider in the metro NY tri-state area.  Moishe is NYC's trusted leading storage provider.  We offer clean, affordable rooms at the cheapest rates for the most security features available on the market.  We use the same state-of-the-art theft protection technology as banks use, with 24-hour access and constant security patrols.  Not only do we offer over 20 different storage sizes, Moishe's offers customizable storage spaces.
Our account managers are available from Monday through Friday, 7AM-7PM and on weekends from 8AM-5PM for your convenience.  But don't think that anytime you access your unit, day or night, 7 days a week, you'll ever be alone when you come to Moishe's.  A member of our team is always present, ready to be of assistance.  Our 100% customer satisfaction guarantee ensures that when you store with us, you're going to have a top of the line experience.  As the leading storage provider in the city, we are New York's premier storage facility.  Our big red trucks, which come with climate-control for the protection of your possessions, are recognized by the film industry as being synonymous with the city.  At Moishe's Self Storage, we are NYC.  We represent the storage needs of the city.
Moishe's at 450 W 15th St: NYC's Premier Specialized Storage Provider
As the leading art storage provider to museums, galleries and private collectors, Mana Fine Arts is the NY tri-state area's premier art storage facility.  We provide superior temperature-controlled storage with perfect conditions of humidity and light transference.  We also work with various NYC restaurants in storing their fine wine collection.  Moishe's is NYC's leading provider of highly secure, temperature-controlled 24-hour storage for over 30 years running.
Our security services are unparalleled in the metro NY region.  Not only do we offer 24-hour access with round-the-clock security agents, we also utilize CCTV recording and monitoring cameras in every hallway of our storage.  Whether you need an ultra-small storage space, or storage locker, or enough room to store an entire office's furniture, Moishe's has the storage solution for you.  We also provide mobile storage pods that can be kept at your home or office location.
Feel free to schedule a consultation with one of our account managers today.  You can also walk in to our flagship Manhattan location at 450 w 15th St, between 9th and 10th Avenues.  One of our convenient locations serving Manhattan, Queens, the Bronx, and Brooklyn is always open to help you out with your storage needs.  We offer the cleanest, affordable premier storage experience in NYC.  Experience the Moishe's difference for yourself today.