It's no doubt that living in New York City is an amazing experience. For those lucky enough to live here, you'll never run out of things to do.
If you're just visiting, there are a few things you should know.
---
Study the Metro routes and stops

Before arriving in NYC, study the routes of New York's subways. Also, know where to get a metro card. You can find a Metro station at most stops in Manhattan and Queens. Refill your card by inserting it in the machine and using either cash or card — increase the balance for future use.
Be ready to walk …. A LOT
Depending on how much you want to see in one day, you can expect to walk between 8-12 miles in one day. The Metro will greatly reduce the amount you will walk, but even then, once you find a place you want to explore, you'll have to walk to see these places. Bring a pair of shoes that are comfortable and can be worn all day long.
Have an external battery charger for your phone
As you shop and walk around, your phone will die quickly in NYC because of how much you'll use it. It's best to bring a power cable with a wall charger and an external charger for when you're walking around. This one is a good option because it can refill your phone five or more times. This power will charge your phone so you can get where you need to go, find your lunch spot, or take pictures.
Move quickly or step aside
Residents of NYC have a place to be and they want to get there quickly. If you see something you want to snap a picture of while walking on the streets, step aside as to not block traffic on the sidewalks. Think of sidewalks like the street — you wouldn't want to stop cars, so don't stop people as they're walking.
Don't take everything as rude
As noted above, most folks just want to get where they're going with minimal effort or interruption. If you hold the door open and they don't say "thank you," don't take it personally. Or if they quickly move past you without saying "excuse me," let them get where they are going and let the instance roll off your shoulders.
Dress for the adventure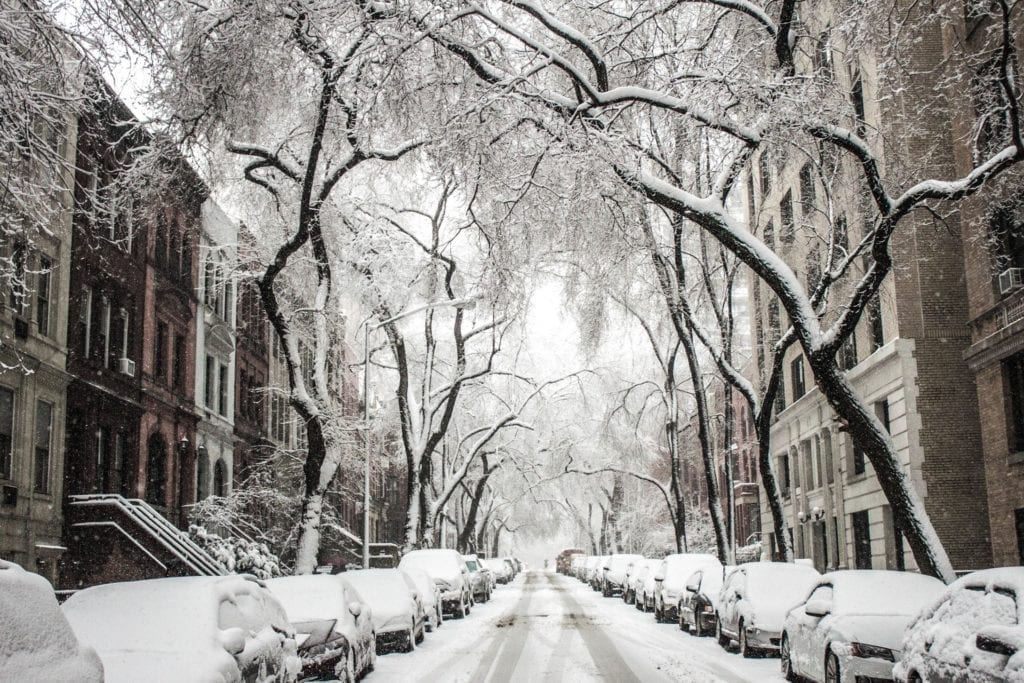 The appropriate clothing for a long day adventure is key. In the winter, polyester options for sweating are the best. Bring a hat and gloves if it's a windy day. Wear comfortable shoes for walking and thick socks — even in the summer. If walking by yourself, good headphones for music is a must. Wireless headphones are even better.
A friend should know where you are
Even though NYC is a safe city, it's good to tell your friends where you are. Share your location with a buddy — even if they're not in NYC — so they can notify authorities where you are if you get in trouble.
If you're traveling in a pair, let your friend follow your location on Find My Friends or Google Maps in case you become separated. Knowing where each other is in this busy city is imperative.
Have a good camera
Bring a camera for documenting all your cool views. A phone, a digital camera, or a GoPro are worthwhile options. For a camera other than a phone, bring an extra battery so you can charge your second battery while you walk (this is when your external battery pack comes in handy). Avoid selfie sticks unless you want everyone to know you're a tourist. As noted earlier, don't stand in the middle of the sidewalk when taking photos. New Yorkers have places to be!
Take in the view!
This wonderful city has so many views you don't want to forget. Soak in the moments by taking time and mental images of the things you see. For some, visiting this city is a once-in-a-lifetime opportunity. Don't miss out on this trip!
---
Other resources to consider:
11 Reasons To Move To The Bronx In 2020
---
Contact Moishe's Self Storage if you're looking for cheap storage units in New York City to hold wine, art, or other things. Our Manhattan/The Bronx and Queens/Brooklyn Storage Facilities are conveniently located near you. We offer over 20 different storage unit sizes, available to individuals, students, and businesses. Reserve your room, view specials, or contact us.