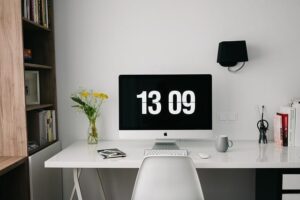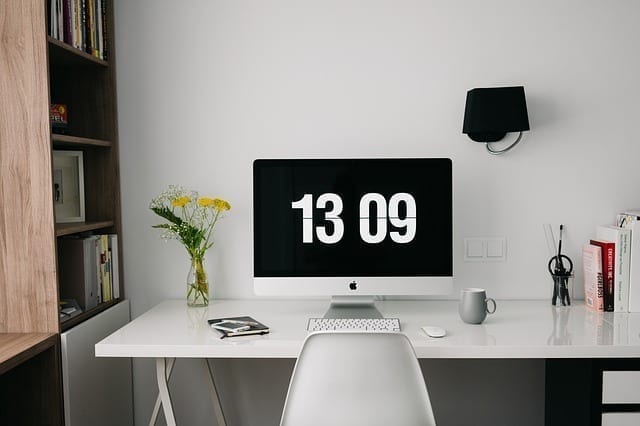 In New York City, many people run freelance businesses out of their apartments and have a need for home offices. Most of the time there isn't a dedicated room for an office. So we need to get creative. Here are some solutions to creating a space to get your work done in the small dwellings of our great city:
Living room
Find a corner or a wall in the living room and station a small desk and maybe some overhead shelves in the area. Make it part of the decor by choosing office furniture that will bring beauty into the space. If you don't like the look of a desk in the living space, choose a Secretary Desk, which has a drop down cabinet that allows your laptop and papers disappear in a jiff, or find a decorative screen that you can use to hide that portion of the room when not in use.
Hallway
Hallways, if you're lucky to have them, are great places to use as a home office, complete with file cabinets and even bookcase, depending on the space. There are usually otherwise unused and also provide a bit of privacy from the main areas of the home.
Closet
Convert a closet into an office space. Seems wild? It's really very awesome and many creative folks have done it. Find a desk that fits or retrofit a shelf to act as desk space, put up shelves and close that door when you're done working for the day: Out of site, out of a tired overworked mind.
Bedroom
Having an office in the bedroom also gives you that idea of a separate space from the living quarters, providing you a chance to leave the space and hopefully the work behind once you're done and ready to unwind in the other rooms. It's also a great way to keep the clutter out of areas where you're more likely to host visitors in.
Rent a Storage Unit
For those of you with absolutely no room to spare, try renting out a storage space! At Moishe's, our units can be converted into a fully functioning office with electricity and WiFi made available upon request. Check out our available business storage options and see if we'd be a fit for you and your growing business.
---
Contact Moishe's Self Storage if you're looking for cheap storage units in New York City to hold wine, art, or other things. Our Manhattan/The Bronx and Queens/Brooklyn Storage Facilities are conveniently located near you. We offer over 20 different storage unit sizes, available to individuals, students, and businesses. Reserve your room, view specials, or contact us.