Best Lock for Storage Unit
The best lock for storage unit facilities isn't a deadbolt or single combination lock. It's a robust security system. The kind of system that you can only find at Moishe's. Plenty of storage facilities around the city are going to be inexpensive. But only Moishe's is affordable and secure. We understand what's important when it comes to storage: cost, service and security. We've done our best to strike a balance.
Why is Moishe's the Best Lock for a Storage Unit?
All storage rooms are constantly monitored by CCTV recording. With our conscientious approach to every storage service we offer, you can see why we've been around for close to 40 years.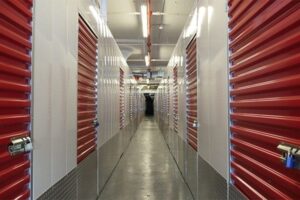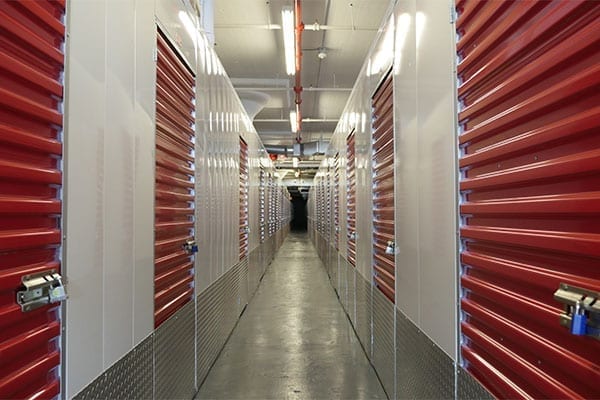 The systems we've put in place have built trust with our customers. Many of them rent long-term for years at a time, some only for a month. Whatever logistical situation your storage in NYC needs require, Moishe's has a solution for you.
Not only do our storage facilities contain plenty of household furniture and property, we also offer specialized storage for high value items.
There's a plethora of fine art and more stowed away in our state-of-the-art storage facilities. We don't only cater to high profile clients, we serve New York City. Our population is students, businessman, companies, and much much more. Everyone is welcome at Moishe's, and deserve the utmost in security and service only found with us.
Where Can I Find Moishe's Self Storage?
New York City has an endless supply of storage locations, so we understand if you haven't seen our self storage facilities before. We cover the entire New York City area, including Jersey City.
So if you're in NYC, there's a Moishe's nearby. Visit our locations page or contact us here to determine the closest Moishe's to you. We're confident you'll find the best lock for a storage unit is Moishe's excellent and secure service. Rent storage with us today for the best security.
When you're seeking the best padlock for storage unit, what do you expect to find?  An unbreakable storage unit lock?  Unfortunately, that doesn't exist.  Moishe's has been New York City's leading storage provider for over 30 years.
In those few decades here in the city, we have seen firsthand many of the issues people have in NYC with their storage facilities.  We are consistently rated 5-stars as a company because not only do we anticipate your needs, we know how to make your storage experience better.  How do we do that?
First, Moishe's provides each of our customers a 100% satisfaction guarantee.  It's our promise to you that our team will always go above and beyond your expectations for customer service.
What's the Best Padlock for Storage Unit?  Moishe's CCTV Recording System
We utilize CCTV recording in all our hallways, and someone is always monitoring the safety of our facilities.  Essentially, what you're seeking when you look for the best padlock for storage unit is security.
If you do a quick YouTube search, what you'll unfortunately pull up is many people showing you just how to use bolt cutters on any padlock for a storage unit.  When you've got other NYC storage facilities offering 3 rounds of security a day, how easy will it be for someone to wait until things slow down at night and cut your best padlock for storage unit?
The same security banks use is what you deserve.  We also utilize motion detectors, security checkpoints, state-of-the-art burglar alarms and the latest fire suppression technology.  Your belongings deserve nothing but the best security features NYC can offer.
Feel free to schedule a consultation with one of our account managers today or come in and experience the Moishe's difference for yourself.  We guarantee you will never want to go back to using just a padlock as security for your storage unit again!  One of our account managers is available from 7AM-7PM on weekdays and 8AM-5PM on weekends.
We will be happy to help you estimate the storage space size you'll need.  With over 20 different unit sizes available, we're sure to have the perfect fit for all your personal or commercial storage needs at Moishe's. Whether it's storage in the Bronx and Queens.