Bronx Storage Rooms
Our Bronx storage rooms have been consistently rated at five stars for more reasons than our affordable prices. The Moishe's Bronx storage rooms experience is one that you can count on to be dependable and always maintained as it has been for the past forty years. We know that there's no other option in the city for quality luxury storage at an affordable price.
The reason that Moishe's Bronx storage rooms stand so far above the competition is due to the hard work and dedication that was so integral to our rise as a company. When we started with just our founder and his truck, the only thing that secured work was dedication, respect, and quality. Those standards remain to this day.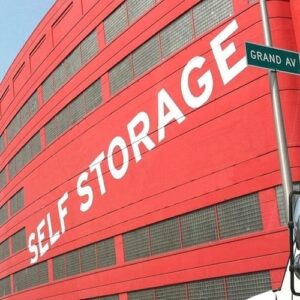 Moishe's Bronx Storage Rooms
Don't worry if you're looking for Queens storage rooms instead of Bronx storage rooms. Every facility that Moishe's manages is held to the same rigorous quality checks. We know that reliability is a major concern with furniture storage facilities throughout the city, so we made sure to make a storage facility that was the same high quality experience every single time.
Moishe's has done this by keeping every room monitored and maintained consistently. Our facilities include all of these (including insurance) at no extra cost to you. When you pick apart the value individually, Moishe's Self Storage is dirt cheap.
Curious about our Bronx storage rooms yourself? You'll find storage advisors ready and willing to assist you with any Bronx storage rooms questions at our facility.
Moishe's Self Storage
You'll find our storage advisors at (800) 536-6564 as well as through our contact form. If you're already sure you know what you need then reserve your Bronx storage rooms here. End your search today for self storage near me, and start renting with Moishe's Self Storage.