Cheap Storage Places in NYC
When you're in the market for cheap storage places in NYC, most people want the cheapest facility they can find near them.  But before you commit, consider what value you'll get for your money.  At Moishe's, rest assured that you're storing your valuables with the best security features of any facility in the city.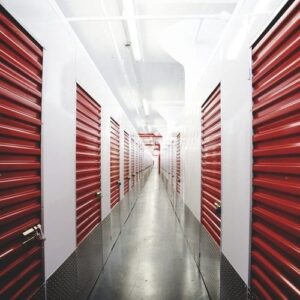 The Real Value of Cheap Storage Places in NYC
If you live in the city, you'll know that some neighborhoods are nice, others are not so much.  Unfortunately, at cheap self storage units near me here in the city, you never know who will show up to store their belongings next to you.
Your typical cheap self storage places in NYC have issues with tenants who break in to other units, tenants who live in their unit, bedbug, rat and cockroach infestations, and criminal activities, to name a few.  How much money will you save if your storage unit is broken into?
We utilize CCTV recording cameras in every hallway of our facility, the same technology banks use to prevent theft. Moishe's offers the latest anti-theft devices in our facilities for your safety and security.  We use motion detectors, state-of-the-art burglar alarms, security checkpoints and the latest fire suppression technology.
What other cheap self storage places in NYC will offer you that?
Free Pick Up Services for the 5 NYC Boroughs
If you live within the 5 boroughs of NYC, Moishe's Self Storage offers you free pick up services for your belongings when you sign up to store with us for 3 months, up to a 5×10' space.  Our team of experienced NYC relocation experts will drive one of our climate-controlled trucks to your location, pick up, load and store your belongings for you at no extra cost.
Schedule a consultation with one of our account managers today, or feel free to stop in to one of our self storage facilities near me.  With over 20 different unit sizes available, including customizable storage space, Moishe's is sure to have the perfect fit for all your residential or commercial storage needs.