Cheap Storage Prices
When you're looking for cheap storage prices in NYC, there are about a million options.  As the NY tri-state area's leading storage provider for over 30 years, Moishe's Self Storage offers the best monthly rates for the cleanest, most affordable storage units.
What most people forget to consider when seeking the cheapest monthly rate for a unit near them is: what value are you getting for your money?  You should want cheap storage prices for a climate-controlled storage unit with 24/7 security.  At Moishe's, we give you this and more.
Most cheap NYC storage companies will give you an access code to enter their facility and a unit with a rolling door.  Their security performs three rounds per day and that's about it.  How easy and common is it for some people to spend a night in their storage facility and get out the bolt cutters after hours?  Sure, a manager lives on site at the cheap storage place, but do you think he's out patrolling the hallways at 3 AM?  The chances are highly unlikely.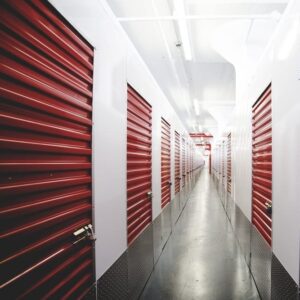 Moishe's Self Storage Utilizes the Highest Security Features with Cheap Storage Prices
You might think you're getting the best deal with cheap storage prices, but who will replace your most expensive valuables when your lock is cut and your unit is looted?  At Moishe's, we employ security patrols 24/7 to ensure the safety of both our tenants and your belongings stored with us.
Between these two factors, Moishe's virtually eliminates all theft and vandalism.  Safety is important in NYC.  Trust your belongings to the best with Moishe's.
We also utilize motion detectors, the latest in fire suppression technology, state-of-the-art burglar alarms and security checkpoints in every hallway of our facility.  We at Moishe's aren't the only storage in NYC provider with cheap monthly prices.
Moishe's Self Storage
Moishe's regularly receives the highest customer satisfaction ratings of any storage facility here in the city.  Our customer service commitment to your 100% satisfaction means our account managers, relocation experts and security team go above and beyond to assist you, whenever you come in to access your unit with us.  Moishe's is a Manhattan-based storage company that has grown to become the best in the industry in the NY tri-state area.
Feel free to schedule a consultation or your free pick up today.  Don't risk your belongings to storage facilities with cheap storage prices that suffer a lot of break-ins.  Trust the best in the storage industry in NYC with Moishe's Self Storage.