Clutter Storage
Tired of living in a small space with too much stuff?  Moishe's clutter storage solutions are here. For over 30 years, we are the leading storage provider to the NY tri-state area.  We know what safety features are necessary and work for the NYC area.  When you need affordable, clean self storage units near me, for personal or commercial use, trust Moishe's.
Moishe's "man with a van" moving services began serving Manhattan's clutter storage needs in the early 1980s.  We quickly branched out into providing self rent storage and are now the largest provider of cheap clutter storage space.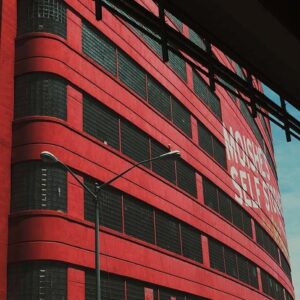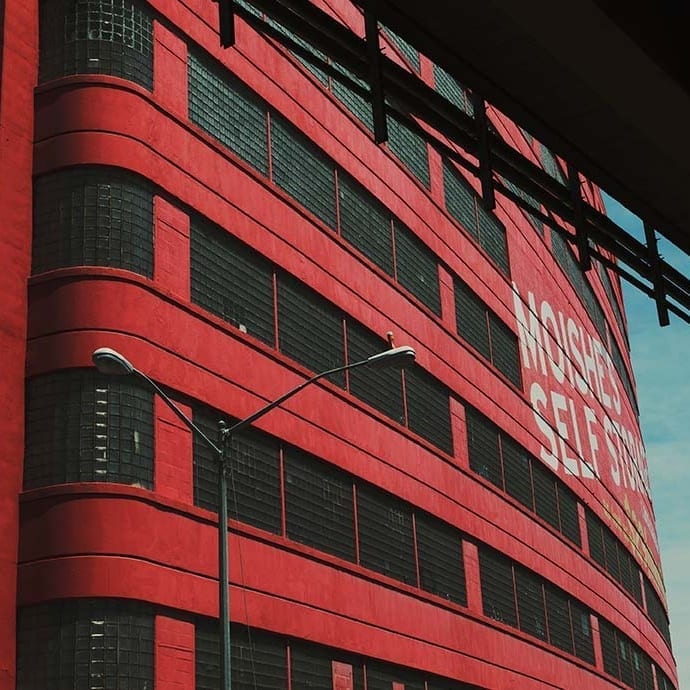 Moishe's Self Storage and Moving—About Us
We are continually expanding as a company and pride ourselves in the highest customer service ratings in the city.  Not only do our customers on average store with us for 4 years, Moishe's remains a brand synonymous with NYC.  Featured in several Hollywood films as New York City's quintessential self storage and moving company, Moishe's is the city's premier storage provider.  It doesn't get any better—or any safer than trusting your clutter storage needs to Moishe's team.  We are a standard of customer service excellence nationwide.
Free Clutter Storage Pick Up Services for the 5 Boroughs
We also offer free pick up services for your belongings when you live within the 5 NYC boroughs, with a 3-month storage commitment, up to a 5×10' space.  Why waste your time and effort renting a truck and loading your possessions yourself when our movers will do the work for you, at no extra cost?  We offer this free pick up service to our new customers.
Our relocation experts are skilled in handling your bulky, heavy items and transporting them carefully into storage.  We offer you our 100% customer satisfaction guarantee that your clutter storage items will remain in pristine condition with Moishe's.
Our Unsurpassed Clutter Storage Security Features
Never again trust your priceless items in storage to a simple one inch piece of steel and the tenants who store nearby. We also utilize motion detectors, state-of-the-art burglar alarms, the latest in fire suppression technology and security checkpoints.  Theft is virtually eliminated at Moishe's clutter storage facilities.
When you need clutter storage NYC, Moishe's has some great options.  We have over 20 different unit sizes, from locker storage to enough space to store a whole home or office, even offer customizable unit options.  If you need suggestions or ideas for clutter storage, feel free to contact one of our account managers.  We can help you estimate the size storage you'll need or suggest solutions.
With over 30 years as the city's leading storage provider, Moishe's has the clutter storage NYC solutions you need.  We offer the cleanest, premier storage experience in the city.  Our 100% customer satisfaction guarantee ensures your service needs are met anytime you enter our facilities.
With five convenient metro NY tri-state locations to meet your needs, we store everything from skincare and purses to fine wines and museum art.  We are the NY tri-state area's largest storage provider.
Never again worry that your storage unit is going to be broken into with our round-the-clock CCTV recording system and monitoring in every hallway of our  storage space.  Come in to one of our locations today and experience the Moishe's Self Storage difference for yourself.
Clutter Storage NYC Solutions with Moishe's Free Pick Up Services
When you live within the five boroughs, Moishe's offers free pick up services, up to a 5×10' space, with a 3-month commitment.  Why bother renting a truck and waste time loading and unloading your belongings?
Our team of experienced NYC movers will help make your storage experience effortless, at no extra cost to you.  Call (800) 536-6564 to schedule your free pick up today.
Have a lot of extra stuff in your apartment that you don't really use?  It's much more economical to rent storage space in NYC than get a bigger apartment.  That's why millions of New Yorkers are storing with Moishe's.
Moishe's Self Storage is NYC's premier storage provider because we offer the cleanest facilities with the most security features on the market. Our customers are so satisfied with us, they stay with Moishe's an average of 4 years—the longest in the industry.
Our account managers and support staff are available round the clock to assist you any time you need to access your unit.  If you need a patrol to escort you to and from your storage unit door, any time of day or night, we're happy to help.
When You Need a Clutter Free Home Fast, Call Moishe's
We also offer free pick up, for up to a 5×10' space with a 3-month commitment.  Call (800) 536-6564 to schedule your free pick up within the 5 NYC boroughs today.
Our team of experienced NYC movers will pick up your belongings, load them into our climate-controlled trucks and store them for you at no extra cost.  Why bother renting trucks and wasting your time, energy and money?  Let New York's best storage provider come pick up your extra clutter for no charge, when you sign up for storage with us.
Check out our 5-star customer satisfaction ratings.  Why are our customers more satisfied than those at other NYC storage providers?  As the industry leader here in the city for over 30 years, Moishe's has discovered what customers want.  We provide that to you standard, with no extra charge.  We offer the highest security features on the market.
NYC's Industry Leading Best Storage Provider for Over 30 Years
At Moishe's, we understand the needs of New Yorkers.  Why not have the clutter free home you've always dreamed about today?  Also, you'll rest assured that the items you trust into our hands are protected against theft.
Even if it's as small as one box in our storage lockers! Why not call on Moishe's, and we'll help you achieve the clutter free home of your dreams.  Our account managers are available to assist you with estimating the storage space size you'll need.  Trust our team of experts to help you come up with the perfect storage solution for your home or business today.
Feel free to schedule a free consultation.  Our account managers are available from 7AM-7PM on weekdays and from 8AM-5PM on weekends.  With over 20 different storage space units available, we're sure to have the perfect fit for all your storage needs at Moishe's. Whether it's storage in the Bronx, the Queens, or otherwise we've got you covered.