Deep Storage Unit
Moishe's is unique in that we even offer customizable space options—just ask an account manager and we can discuss your storage needs.  With our 100% customer satisfaction guarantee, you're sure to find the perfect storage solution, for either personal or commercial use.
As the storage industry's leading provider for over 30 years, Moishe's understands the unique needs of New Yorkers.  We know space is at a premium here and how common theft is at cheap self storage facilities near me.
As a Manhattan-based moving and storage company, we've seen over the years how many issues budget storage facilities have had.  Many have even shut down due to issues with bed bug, rat and cockroach infestations, theft, criminal activity and more.  At Moishe's, you won't have to deal with any of these problems.  Our security features are the highest on the NYC market and a member of our security team is always present at our facilities.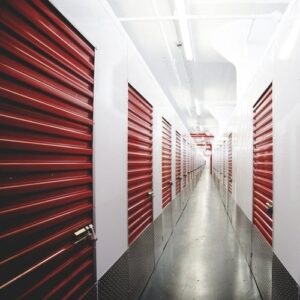 Moishe's Highest Security Features on Our Deep Storage Unit
When you store with Moishe's, you get the peace of mind that comes with knowing your valuables will be kept safe with us 24/7. We are the only storage facility in NYC that utilizes state-of-the-art CCTV recording cameras in every hallway of our space. It's our way of ensuring your 100% customer satisfaction.  Because how great of a deal are you getting on your deep storage unit at the economy storage place if it's broken into and looted overnight?
Come Experience the Moishe's Difference Today
Feel free to stop by one of our 5 convenient NYC locations and experience the Moishe's difference for yourself.  Our account managers are ready to assist you with estimating the size storage space you'll need.
No matter what type of storage requirements you have, Moishe's will help you find the perfect storage solution for your home or office.  Contact an account manager today and find out why we're the NY tri-state area's leading storage provider for over 30 years running.