Extra Space Storage New York City
Being NYC's leading storage provider for over 30 years, we have seen some issues people face in the city at their cheap storage facility.  Moishe's realizes what customers need is safety and constant security from your storage provider.
We utilize CCTV recording cameras in every hallway of our storage space.  For over the three decades in NYC, we've seen how easy it is for tenants to sleep in their storage units and take out a pair of bolt cutters at night on locks.  In fact, a lot of budget storage locations like Extra Space Storage New York City have been shut down due to theft, cockroach, bed bug and rat infestations, among other things.  If the safety of your valuables in storage is something that's important to you, contact Moishe's today.  If not, there's always an Extra Space Storage New York City.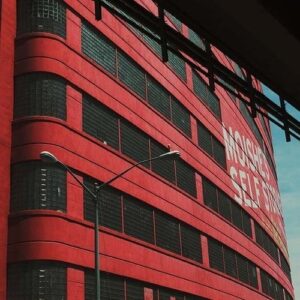 Our Free Pick Up Services for the 5 NYC Boroughs
At Moishe's, we offer our new customers the services of our relocation experts at no additional cost to you with our free pick up services.  When your home or office is within the 5 boroughs, we provide free pick up for up to a 5×10' space, with a 3-month storage commitment.
Why waste your time and energy renting a truck and loading and unloading your things yourself when our team of experienced NYC movers will do the job for you, for free?  Call (800) 536-6564 to schedule your free pick up.  Does the Extra Space Storage New York City offer relocation experts who will load and unload your belongings for free?  Consider the value you'll get for your money before you decide on your next storage facility.
Security Features You Won't Find at Extra Space Storage New York City
Moishe's Self Storage is NYC's leading and largest provider of storage since the early 1980s.  What started with Moishe Mana's "man with a van" moving services has quickly grown into the city's premier provider of furniture storage.  You won't find our security features at any other facility.
Feel free to schedule a complimentary consultation with one of our account managers today.  With over 20 different unit sizes available, as well as customizable options, you're sure to find the perfect fit for all your personal or commercial storage needs at Moishe's.