Full-Service Self Storage [Free NYC Move and Pickup]
Moishe's Self Storage has been offering storage for long-stanging customers in New York City for over 30 years. With storage facilities in Long Island City and the Bronx, which are accessible for those living in Brooklyn and Queens, Moishe's is the best option for your storage needs. Browse room sizes for free and reserve what you need (no payment yet):
If you need a unit for only one month while you transition homes or apartments, or need long-term storage space for expensive wine or fine art, we have the answer for you.
We specialize in climate-controlled units for all your short- or long-term storage needs in New York City.
Our team of moving experts will move these items carefully into your reserved unit.

How Moishe's offers full-service self storage in NYC
We've been in this city for over 30 years, so we know a thing or two about storage in New York City. It can be hard to navigate these tiny streets, but our movers know how.
Cheap and affordable units in New York City
Moishe's Self Storage is rated very well among our customers. They like the affordable and clean units we provide. With great prices, awesome customer service, and easy access, it's easy to see why our guests love us.

Secure
With state-of-the-art cameras, alarm systems and fire suppression tech, we keep your stuff safe!

Affordable
Who says storage has to be expensive in New York? Our units begin as low as $29/month and free pickup is available.

Free Pickup
For rooms up to 5'x10', we offer free pickup services.

Easy Access
When you take your belongings and store them somewhere, you want to be able to get to them easily, right?

We Pack It
Our expert movers will pack up your belongings, taking careful inventory of your possessions.

We Grab It
We'll load your items onto our trucks and transport them to one of our NYC storage facilities. You won't need to lift a finger!

We Store It
We offer two kinds of storage options - both housed in a secure facility. Let us help you find the best fit!

We Return It
Ready to retrieve your items from storage? Just let us know what items you want, and when you're available to receive them.
FREE PICKUP
If you are located within the NYC 5 boroughs and rent a room* for a minimum of three months, we'll pick up your items and transport them to your storage unit for free.
REFER A FRIEND
Refer a friend** to Moishe's Self Storage and we'll credit $50 towards your account.
What Moishe's can store
Moishe's Self Storage can store just about anything you need to put away for a while. Whether it be boxes, furniture, luggage, bikes, wine, or fine art, we can store it for you. We can also help you with your move.
Our climate-controlled units are perfect for wine, art, or other sensitive items. The temperature and humidity are regulated at a constant level with no vibrations and minimal light.
We offer larger rooms for business storage that's designed for large office furniture pieces and equipment.
Who uses self storage the most
Those who use self storage the most are those needing place to drop their items for a short time. Those moving or changing homes and college students need a place to unload for a short time.
Those needing seasonal storage are another group that use our units. Storage of holiday decorations, camping gear, or clothing are the most popular.
Businesses use our facilities to hold their office materials and equipment. We have large units that are perfect for business storage.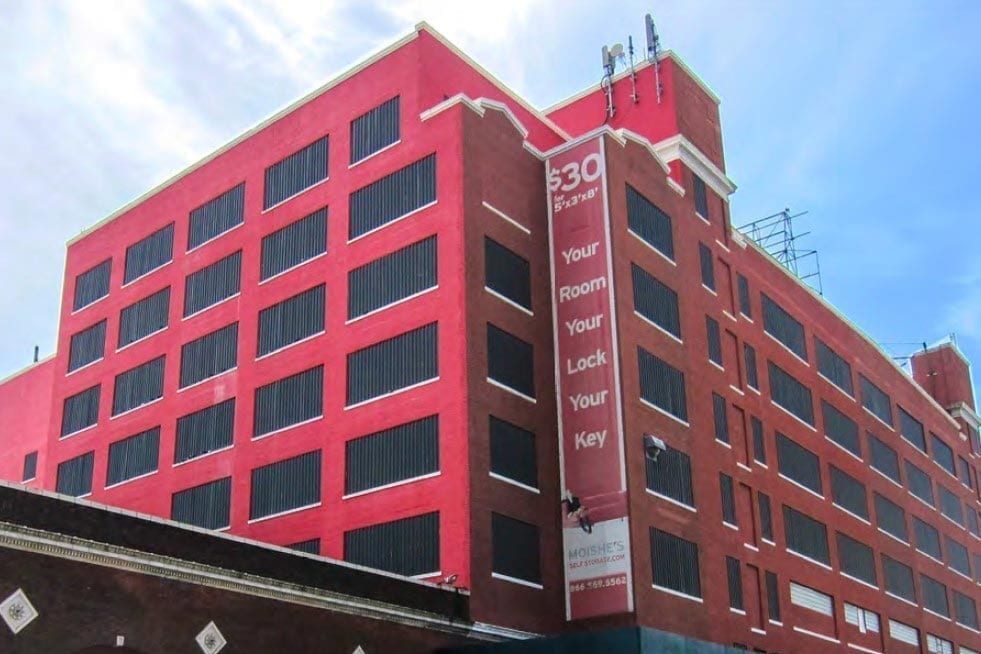 Storage unit sizes
It can hard to know what size room you may need. Here's a quick breakdown:
5 x 5 Unit (25 sq. ft.) Best used for storing seasonal items, clothes, gear, or decorations.
5 x 10 Unit (50 sq. ft.) Can store a queen-sized bed, a file cabinet, a dresser, and some boxes.
5 x 15 Unit (75 sq. ft.) Can fit the contents of a bedroom-sized room or apartment.
10 x 10 Unit (100 sq. ft.) Can fit two bedrooms. For many New Yorkers who live in studios, this could be enough to fit most of their stuff.
10 x 15 Unit (150 sq. ft.) Can fit three bedrooms or large items such as couches, pianos, and bookcases.
10 x 20 Unit (200 sq. ft.) Can hold the contents of an entire home.
10 x 25 Unit (250 sq. ft.) Can hold the contents of a home and then some, including outdoor gear and appliances.
10 x 30 Unit (300 sq. ft.) Can hold contents of a five-bedroom home or can be used for office storage.
*Available on room sizes up to 5 x 10. Cannot be combined with other offers.
**Referral must be done prior to room rental.