The big move is almost here! We know you want to make it as easy as possible for you and your kids. It's a big deal for you and them because lots of change is about to happen. We put together some helpful advice to make the move super easy.
---
---
1. Give lots of details
View this post on Instagram
They need to know what life is going to be like. Give details about the new house, neighborhood, stores, and what life will be like. This will comfort them and ease fears when thinking about the new living situation.
Use this tool to easily find their new school by searching a zipcode. Use Google Maps to show where the house will be and what's around for them to do. Use Zillow to show pictures of the house. Use YouTube to show videos of businesses that are near the house for them to get them excited about.
2. Ask them to help
View this post on Instagram
This is their move too! Ask them to help as much as possible. This will help you get a few extra things off your checklist too.
Ask them their perspective on painting the new home, let them sweep, or help by carrying boxes.
3. Donate items at night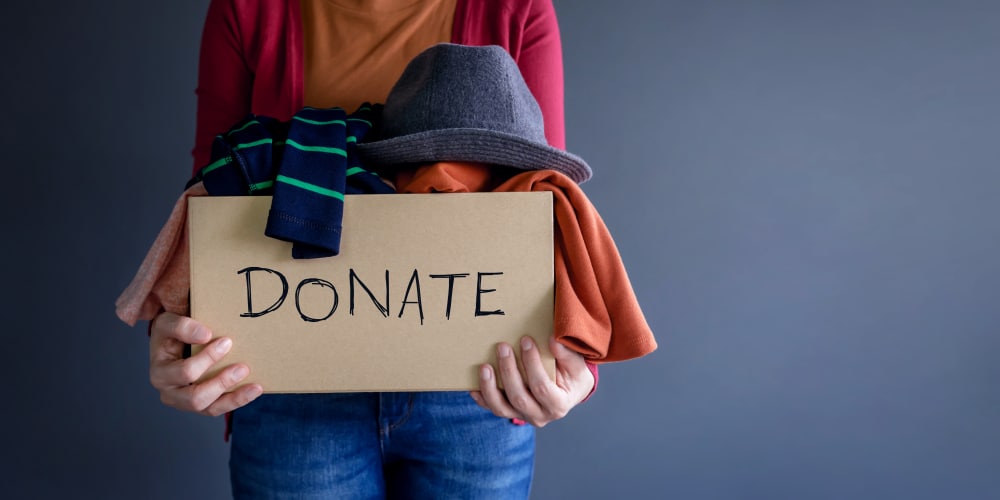 Pack their toys at night so they don't see items going in boxes. You know it will come back later, but they may not.
If you REALLY need to get rid of that one toy during the moving process, take it at night so they won't notice it's missing.
4. Have a few surprises
View this post on Instagram
Buy them a new toy or go to a fun restaurant to keep their morale up. Let them decorate their moving boxes with markers or stickers. Print off a scavenger hunt for them to explore in the new home. The surprise doesn't have to be extravagant, just something that can hold their attention.
5. Host a going-away party
View this post on Instagram
If you're moving far, let them invite their friends to say goodbye. Provide a theme that's similar to the place you're moving to. Your child and their friends will get a glimpse into the new home and neighborhood.
6. Show them pictures
View this post on Instagram
Kids are very visual, so show them pictures of the new place — home, neighborhood, and school — to ease anxiety.
Google Maps is a great way to do this. Click and drag the little yellow man

at the bottom right of the screen to a road to see a street view of the neighborhood, school, or local stores. This is good for you, too!
7. Pack them a "special bag"
View this post on Instagram
Pack them a bag or small box with their favorite toys and things to keep them busy while you move boxes and furniture.
Print coloring pages and games to entertain them.
8. Arrange a babysitter
View this post on Instagram
If you can't have the kids with you, arrange a babysitter for the big moving day. If you don't know someone personally, or they are busy the night you need a sitter, consider Sittercity, a babysitter service. They also have an app you can download.
9. Give them AND you grace
View this post on Instagram
Moving is hard work. If they are crying or fussy, know that it's probably because they're tired. And if you're fussy, it's probably because of the same reason.
Let them nap or sit quietly if they need a break. It can be a very emotional time for a child during a moving process. 
Don't forget to give yourself grace, too.
---
For the ultimate list of moving tips, check out our list of 143 Ways To Make Moving Easier For You, Kids, And Pets — With A Printable Version
---
Contact Moishe's Self Storage if you're looking for cheap storage units in New York City to hold wine, art, or other things. Our Manhattan/The Bronx and Queens/Brooklyn Storage Facilities are conveniently located near you. We offer over 20 different storage unit sizes, available to individuals, students, and businesses. Reserve your room, view specials, or contact us.
Other resources to consider: