How Big is a 5 by 5 Storage Unit
How big is a 5 by 5 storage unit? At Moishe's Self Storage, we get this question all the time, and we are here to help! Moishe's Self Storage has been providing New Yorkers with excellent self storage services and advice for over thirty years.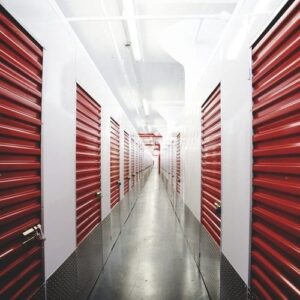 5 X 5 Storage Units
While a 5 by 5 storage unit will most likely be one of the smallest sizes a storage company offers, it can hold a wide variety of items. Moishe's 5 by 5 storage units can comfortably house small boxes, bicycles, foldable furniture, seasonal decorations, or your precious memorabilia.
When comparing storage in NYC facilities it is important to consider the overall purpose and functionality of your unit. Will a storage unit of this size be able to store my entire apartment? In short, no it will not. However, a 5 by 5 storage unit is perfect for maximizing the living space you already have. For instance, you can keep all of your off-season clothing or decor items safely stowed away until it's time to use them again.
Moishe's Self Storage
You don't need to be strutting around NYC in a knit sweater and snow boots in the middle of July. Let Moishe's store your infrequently used items until you need them!  We know you have limited space. We can help you use your apartment to its full potential by extending your storage with a 5 by 5 unit.
There is always a quick way to find out how big a 5 by 5 storage unit is, just stop by and check us out at one of our NYC locations. If you are not currently in the area, contact us to speak with one of our friendly and knowledgeable professionals! Get the most out of our living space today with Moishe's Self Storage.