Winter is here! If you've lived in NYC for the past four months, you haven't seen too much cold weather, but if you've lived in New York City longer, you know what cold is. Whether you are a newbie or a seasoned Newyorker, here are some questions answered about winter in New York City.
---
How cold will NYC really get this winter?
New York City is in the north, and the further you go, the colder it becomes. Also not to mention, the wind plays a big part in it feeling extra cold. Here are a few things to expect as winter comes in NYC.
High and low temperature
It gets pretty chilly in the big city. These are average temperatures, but it could get a lot colder in the later months of winter. The right types of clothing (listed later) is important. In Central Park, the lowest temperature was -15 degrees Fahrenheit in 1934 and the highest was 106 degrees Fahrenheit in 1936. But with good luck, the temps won't get this low this season.
For a more realistic idea of temperatures, here's what to expect for highs and lows for the Big Apple: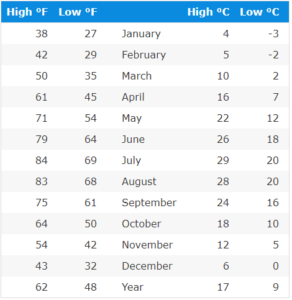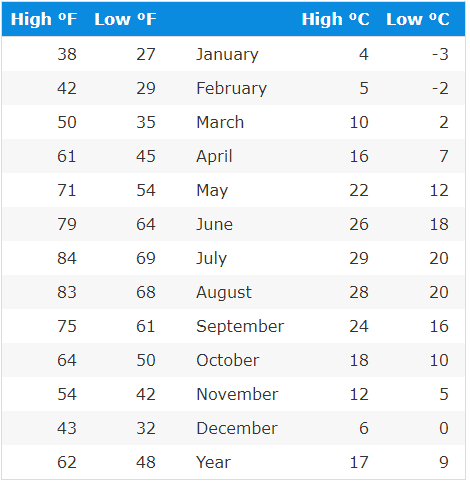 How much snow will fall this winter?
It's hard to know exactly how much snow will fall this winter, but we can look at the average snowfall to gain a better idea of what will come. On average, 25 inches falls in one winter in NYC.
Central Park saw a record snowfall of 27.5 inches in 2016. Thankfully, you won't have to deal with that much at one time, but it's good to know what one storm can bring.
When it snows or ices, what do I do?
Stay home. Just kidding, you have a mission to achieve! A little cold weather won't and CAN'T stop you! As you head out to brave the cold weather, snow, and ice; here are a few things to do to prepare:
Wear tall boots
Your warmth and well-being should be your first priority. A comfortable, high-ankle, and waterproof boot is a must in NYC. Men and women need good winter boots in snow and ice. Walking is how you get from point A to point B, so comfortable boots are needed. (More on boots later.)
A strong shovel and rock salt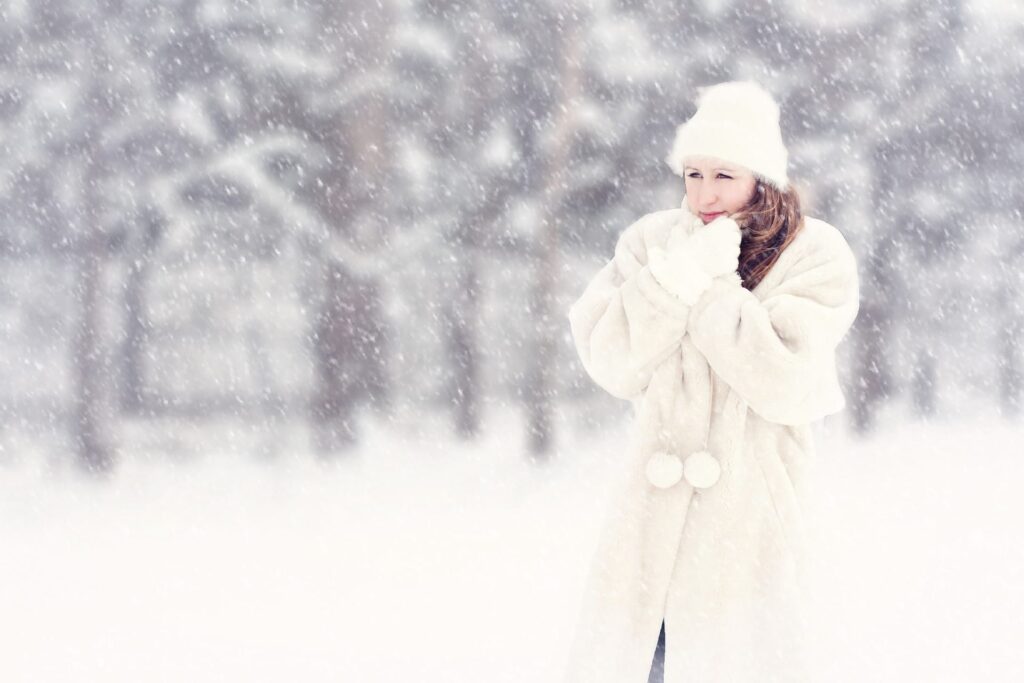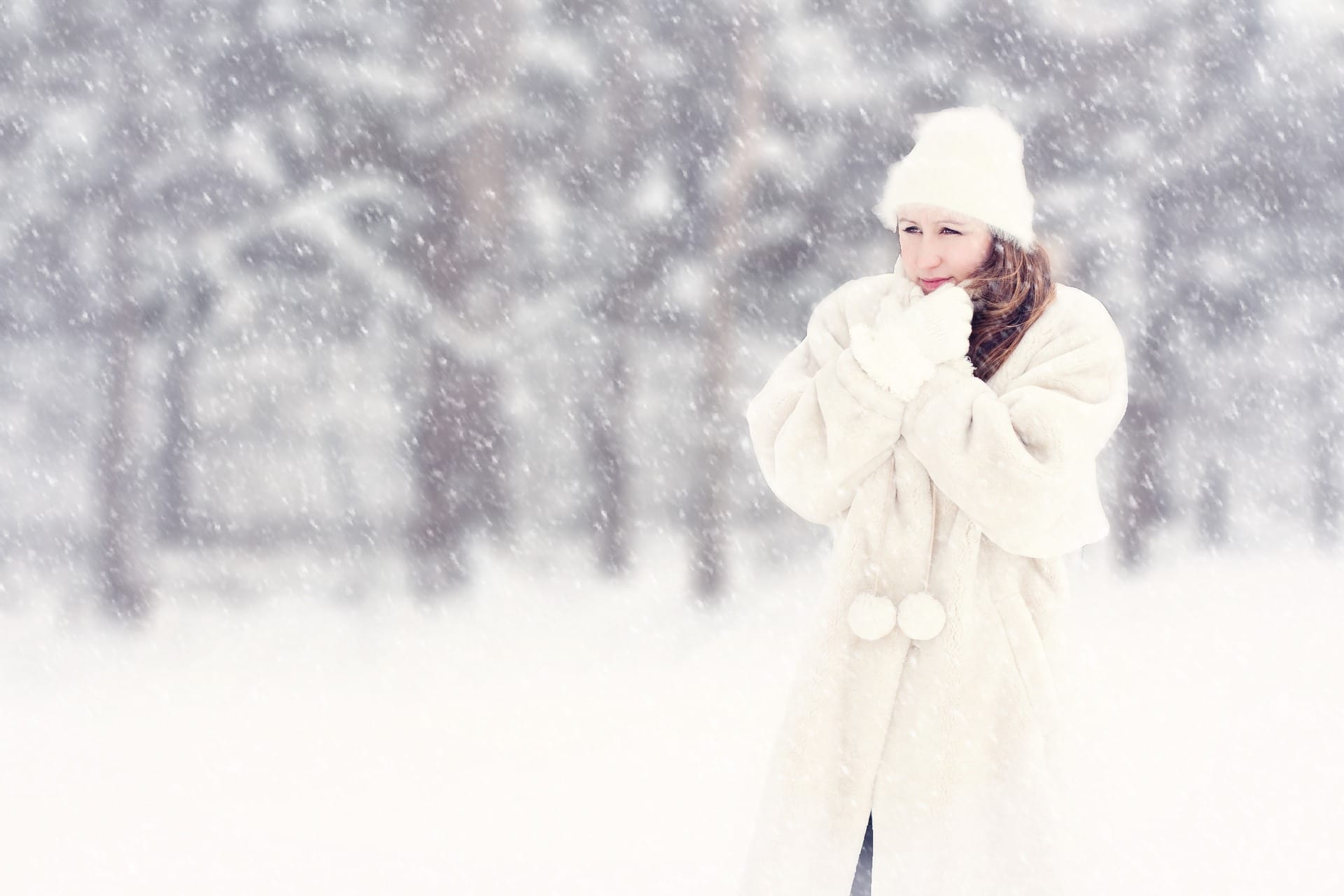 If you live in a home or by an entrance to the street, you'll need a strong snow shovel and rock salt to remove snow and ice. If snow falls in the morning, it's good to move it before nighttime comes because it could turn into ice by morning. If you get to it too late, you'd have to chisel it to break and crack it. This takes too much energy.
Scatter rock salt on the cement before the snow comes to melt freezing precipitation. Put it out before it snows to have the most effect. Then moving snow in the morning will be much easier!
Stay away from the road by the sidewalks
The biggest reason for this is to refrain from being soaked by passing cars or trucks. They can splash water up from the road onto the sidewalk — and you — if you're close by. Also, on the rare occasion, a snowplow could pass and spray up slush. Stay vigilant and as you walk these wet streets.
Watch for ice
Cold weather also brings freezing temperatures. Watch for ice or "black ice" on sidewalks. Take careful steps when walking in "wet" areas. These patches may be ice that's frozen from freezing temperatures. Many people have slipped and fallen walking in these areas. Don't hurt yourself!
---
What are the best clothes I need for cold weather?
When it comes to cold-weather gear, having the right clothes are important. Refer to the below info when considering the best equipment to buy.
Jackets
Having the right jacket is one of the most important things (besides shoes). You'll need something insulated, waterproof, and stylish. There is a slew of other things to consider as well, like a hood, an outer/inner shell, how long it should be, and pockets.
Here are a few good companies that make excellent jackets:
Longsleeved shirts
When it comes to a longsleeved undershirt, you'll need something that's polyester or polypropylene. Polyester can absorb water. So if you're hiking or going for a long walk and plan to sweat, polyester is a good option for you. Here's an example of a polyester shirt:
If you are, however, going out for a short walk and don't plan to perspire, polypropylene is your friend. Here's an example of something to wear:
Pants
Having durable pants are important, and there are many RIGHT kinds of pants to wear. Maybe you are a jeans type of person. That's okay! Maybe you enjoy wearing leggings, or skirts in cold weather. That's okay too! Wear pants that are warm and reliable for walking and riding the Subway.
Winter socks
There are many types of sock fabric types: Merino Wool (SmartWool), Acrylic, Cotton, Nylon, Elastane, Spandex, or Lycra. You're best, year-round, durable, and reliable sock material would be Merino Wool. Look for socks that are made from this type of material.
Take into consideration how high your socks should be too. Sometimes the higher the length, the better. If you're wearing high boots, you'll want socks to come higher up your ankle.
Boots
Good shoes/boots are a MUST in NYC. Along with a durable jacket, boots are just as important. Here are few we recommend:
Gloves
Gloves, especially when it rains or snows, are very important for warmth. We recommend using mittens as opposed to gloves to take care of your cold hands. They're easier to take off in a rush than gloves. And as a bonus, get mittens that allow for smartphone touch-accessible fingertips.
Hats
You'll need something to keep your ears warm. If you don't care about your hair getting a little squished, a simple beanie will be your best friend:
Maybe you don't want your hair to be messed up. If not, simple ear warmers are a good choice for you:
Or for those who spend lots of time walking outside, maybe a trapper hat is the best option for you:
Pop of color
An outfit wouldn't be complete without a small pop of color. Put it in your shoelaces, hat, scarf, socks, undershirt, backpack, or gloves. You don't need anything extravagant, but with dark-colored clothing such as coats, pants, and boots; something bright such as red, pink, blue, green, or yellow brings a flair that sets you apart from others.
---
Liquid containers
You'll need water or another beverage as you walk across the city. A 32 oz thermos for hot, cold, or lukewarm drinks is a must. Hydro Flask, Klean Kanteen, and Yeti all make awesome bottles. Pick your favorite color and size. Here are a few to consider:
Hydro Flask
Klean Kanteen
Yeti
---
How can I take my dog outside?
Your little pooch will need to go outside to find relief from time to time. If it's a short jaunt outside, he'll have no issue walking in the snow and slush. If, however, fluffy wants to go for a longer walk, you'll need to prepare him for the excursion. Here are things to think about as you take him out:
Avoid salty areas
Salt and rocks can hurt his paws. Watch for patches of rock and salt and avoid those areas. Bring a light towel with you and remove grime from your pooche's paws to make walking more comfortable for him.
Wear booties
If your dog is adamant that he wants to walk outside in the snow, put foot booties on him to shield his tender feet from the harsh climate. Just ensure they fit properly.
Avoid long walks
Long walks in cold weather or a harsh climate may not be best for your dog. Short-haired pups are usually not adventurous enough for long walks in the big city. Longer-haired dogs, however, could go outside for longer periods of time. If it's below freezing and it's a walk that's longer than a few minutes, consider buying your doggie a coat.
---
List of small ways to stay warm in winter
Personal heaters in rooms
Pet on your lap (helps your pet stay warm too!)
Hot water bottle in your bed
Have friends or family huddle in one room
Make hot tea or coffee, soup, or anything hot on the stove
Wear lots of layers
Electric blanket
Let the sun shine in
Hang blankets against cold walls
Use rugs and carpets on the floor
Light candles
Use the oven often
Close doors in rooms you don't use
Where to Store Winter Clothes come Spring
When the winter is over, you'll need a place to store all your winter clothes. Luckily, we got you covered! Contact Moishe's Self Storage if you're looking for cheap storage units in New York City to hold wine, art, or other things. Our Manhattan/The Bronx and Queens/Brooklyn Storage Facilities are conveniently located near you. We offer over 20 different storage unit sizes, available to individuals, students, and businesses. Reserve your room, view specials, or contact us.