Some folks need to put clothing in a unit for longterm storage. When you do this, you run the risk of items becoming stuffy, infested, damaged, and moldy if not properly taken care of.
Factors that ruin clothing when in storage
Moisture, light, and pests are the three factors that can ruin clothing in a longterm storage unit.
1. Moisture
If moisture gets into the air-tight containers, your clothing will probably grow mildew or mold. Completely dry the clothes before putting them into the container.
2. Light
Direct lighting can fade clothing and cause them to be brittle. Keep in a dark room so light cannot ruin the clothes.
3. Pests
Some insects ad rodents can enter the unit can cause significant damage. Take the necessary steps to prevent these critters from causes wide-spread damage.
Prepare items for longterm storage
Before you big preparing, go through your items and determine what you no longer want or need and either give it away or throw it away.
RELATED: Rule 4 Of The KonMari Method: Tidy By Category, Not By Location
It's best to properly store clothing so they don't become damaged. Things to remember:
Wash clothing thoroughly with warm or lukewarm water and dry so no moisture is left.
Iron cotton items so they are not wrinkled when placed in the storage container.
Fold or hang to prepare for storage.
Pests are a mother factor to think about. The best way to prevent bugs is to use Cedar Balls.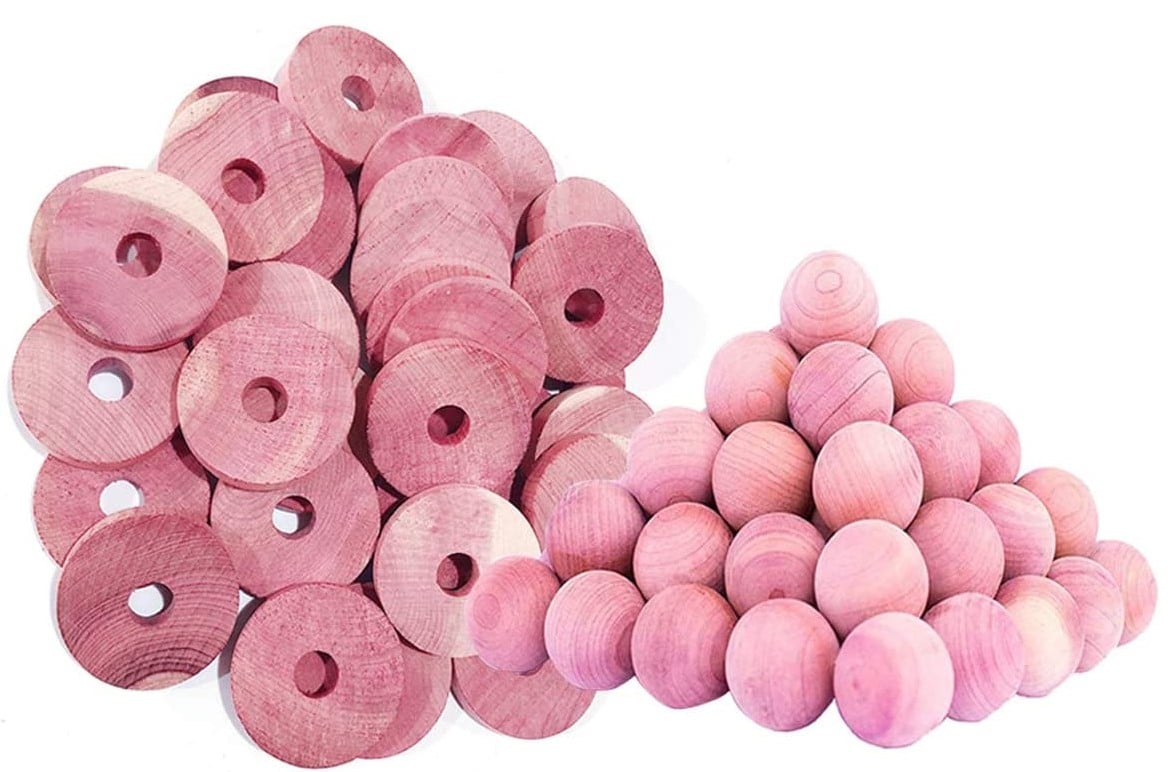 These wood balls prevent bugs from getting close to your clothing.
Types of clothing you will store
There are many things you could end up storing. Here's just a short list:
Baby clothes
Vintage clothing
Shirts, dress shirts, or long-sleeved shirts
Pants, jeans, or trousers
Jackets or coats
Suits or ties
Dresses or a wedding dress
Shoes, boots, or sandals
Hats
Pros and cons of storage containers (and our recommendation)
When considering storage containers for long term storage, you want to choose the best once. Because, if you don't, you may ruin your clothing.
1. Plastic clear bins (we recommend)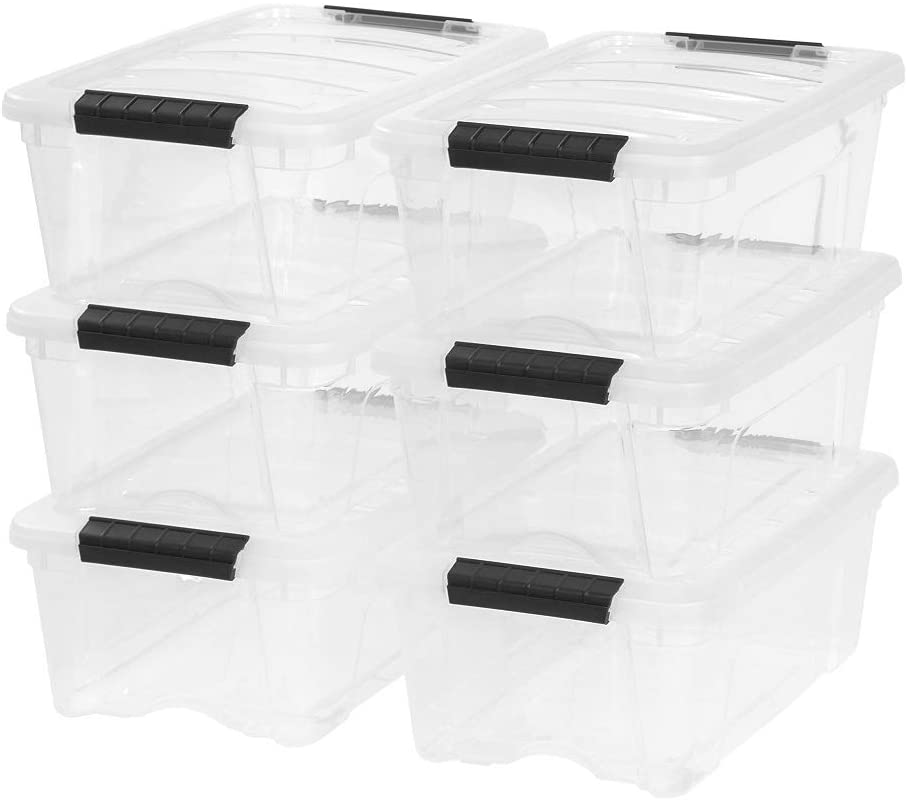 Plastic bins with handles and a few small holes for ventilation (and no moisture) is the best option for longterm storage.
Pro: Hold a lot of clothing pieces in an air-tight container that easily stacks on other containers.
Con: Can crack or warp over time. Can also be expensive.
2. Plastic bags
These could be bags from you local grocery store or garbage bags you buy from the convenience store.
Pro: Good for short term storage (a few weeks) and transportation.
Con: Can trap moisture and cause molding.
3. Boxes (wardrobe or square box)
Any cardboard box you can purchase from a moving company.
Pro: Easy to find, easy to use, cheap, and easy to stack.
Con: They can hold moisture and cause garments to smell bad. Not the best for longterm storage.
4. Vacuum bags
You can buy these from the store. You'll probably need a vacuum to suck out the air.
Pro: Great for creating room in the storage unit. Also good to protect the items for outside elements.
Con: Can damage the clothing with permanent wrinkles or internal moisture if liquid got in as you sealed them.
5. Garment bags
These are protective, zip-up bags that some dry cleaners give you.
Pro: Protects clothing from dust, (some) moisture, and light.
Con: Not a strong storage option, but okay for a few weeks or used to transport clothing items.
Climate controlled units are the way to go
To give you the ultimate peace of mind, consider renting a climate-controlled unit. They prevent all the concerns listed at the beginning of this article (moisture, light, and pests). As an added benefit, your belongings will be extra protected against outside forces such as theft, temperature, and vibration.
---
Contact Moishe's Self Storage if you're looking for cheap storage units in New York City to hold wine, art, or other things. Our Manhattan/The Bronx and Queens/Brooklyn Storage Facilities are conveniently located near you. We offer over 20 different storage unit sizes, available to individuals, students, and businesses. Reserve your room, view specials, or contact us.