How to Transport a Memory Foam Mattress
Not sure how to transport a memory foam mattress?  You're in luck with Moishe's Self Storage.  If you live within the 5 boroughs, our team of experienced NYC movers will pick up, load and unload your belongings into rent storage with us for free!
Why waste your time and effort renting a truck, loading and unloading it yourself when our team of movers will do the work for you at no extra charge?  Our relocation experts are proficient at handling your large, heavy foam mattress pick up through narrow hallways and down winding staircases.
Leave it to our experienced, highly trained NYC movers who are experts in how to transport a memory foam mattress.
Moishe's Moving and Self Storage
What started with Moishe Mana's "man with a van" Manhattan moving service in 1983 has quickly grown into the city's largest storage provider.  We are NYC's premier storage provider.  All our units come with climate control, as do our moving trucks.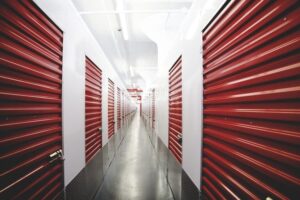 However, At Moishe's, we still believe in offering the best rates to our fellow New Yorkers; we want to make your next storage rental affordable.  At Moishe's Mana Fine Art storage, we specialize in fine wine and fine art storage for the restaurant industry, museums and private collectors.
We preserve your products and are experts in knowing how to transport a memory foam mattress, as well as priceless art and wine collections.  We believe your 100% customer satisfaction guarantee Moishe's offers means your items will be in the same condition you trusted them to us in.
That's part of our commitment to your customer satisfaction.  Our dedication to customer service is reflected in the length of time our customers stay with Moishe's: an average of 4 years—the longest in the storage industry.
How to Transport a Memory Foam Mattress—in a Moishe's  Moving Truck
We provide continuous CCTV recording cameras in all our storage hallways with 24/7 monitoring.  We also utilize security checkpoints, state-of-the-art burglar alarms, motion detectors,  and the latest fire suppression technology.
What other NYC storage provider will offer you all this, with free pick up and moving service, besides Moishe's?
Feel free to stop in at our location nearest you today or schedule a consultation with one of our account managers.  We will be happy to help you estimate the size storage space you'll need.  With over 20 different unit sizes, including customizable spaces, you're sure to find the perfect fit for all your business or personal storage needs with Moishe's.