Large Self Storage Units
When you're in the market for large self storage units, call on Moishe's.  We are the NY tri-state area's largest storage provider for over 30 years.  You won't find better deals on the same square feet of storage space with all our security features anywhere else in the city.
We offer our customers a 100% satisfaction guarantee, meaning that our team of account managers, relocation experts and security officers will go above and beyond to ensure your rent storage experience with us is top notch.  We offer 20 different sizes of storage units, including customizable space, so you're sure to find the perfect fit for your belongings, whether personal or commercial.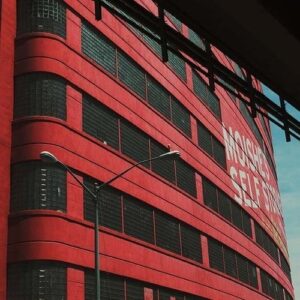 Our Free Pick Up Services for the 5 NYC Boroughs
We offer free pick up services when you commit to storage with us for 3 months, up to a 5×10' space.  Call our relocation experts and schedule a time for your free pick up.   Call (800) 536-6564 to schedule your free pick up today.
Moishe's Unsurpassable Security Technology in our Large Self Storage Units
When you need large self storage units with the most security features on the NYC market, call on Moishe's.  Someone will always be available to assist you when you store with Moishe's.
We utilize motion detectors, security checkpoints, state-of-the-art burglar alarms and the latest fire suppression technology.  You won't find large self storage units anywhere else in NYC with the security features and affordable rates we offer.
Feel free to schedule a free consultation with one of our account managers.  We will be happy to help you estimate the size space you'll need.  From the moment you leave our spacious double elevators to enter any floor of our storage facility, you'll know you're in the industry leading best storage company in the city.  Trust the best with Moishe's.
Whenever you need a large amount of property stored with professionalism the large storage unit cost is a major deciding factor. Moishe's Self Storage is the easiest method to get a low large storage unit cost. Not only do make sure that every resident of New York City, business owner, or family that needs space has an affordable avenue to do so we don't shy on quality service options.
The specialized storage options we offer extend to all types of storage needs and can be custom tailored to ensure that you can store whatever you need inside. Whether those are sensitive documents, organic material, or other sensitive types of property you shouldn't worry about large furniture storage unit cost or otherwise. Moishe's Self Storage has got you covered.
Moishe's Large Storage Unit Cost
Large storage unit cost at some of our competitors are outrageous, especially considering what you get right out of the gate with Moishe's Self Storage. Our customer service has been rated at five stars consistently throughout the 30+ years that we've been a company. We make sure that every customer large storage unit cost or small storage unit cost is receiving the best storage service that we can possibly offer. Moreover, we offer some services for free that you can't even pay for through our competitors storage facilities.
Every large storage unit cost also includes the ability to access your property any time day or night. If you can't access your property, commercial residential, or otherwise, what's the point of storing it with that facility?
We also make sure that every facility is safe and secure, so you'll be able to retrieve or store property with peace of mind. A CCTV system monitors every storage facility by assisting our security crew. You and your property will be safe with Moishe's for no extra large storage unit cost.
Large Storage Units Near Me
When you need to store a two- or three-bedroom house or office and all your furniture and belongings, you'll need a large storage unit.  Moishe's larger units, up to a 20 X 20 size are available for all your commercial or personal storage in NY needs.  If you're seeking large storage units near me, you'll know that the safety and security of your valuables is important.  Especially if you're storing a personal vehicle or boat!  The most valuable items you own deserve the best industry security features available on the market.  That's where Moishe's comes in.  Don't trust all your most costly valuables to the security of a simple disc lock.  Any internet search will pull up many YouTube videos on just how to cut any lock available with a pair of bolt cutters.  When most large storage units near me providers give you a space with a rolling door, and conduct three rounds of patrolling per day, is that going to stop anyone who might be living in their storage unit from looting yours at night?  The simple answer is: definitely not. Go ahead and contact us to start your journey towards a positive storage experience, or visit out walk-in locations in the Bronx and Queens.
You Won't Find Our Top of the Industry Security Features at Any Other Storage Facility
Unfortunately, when you store your prized possessions in any large storage units near me, plenty of times here in NYC, people decide to loot.  It's just too easy for tenants to spend a night in their unit and who's stopping them from cutting a few locks and taking whatever they want?  If there aren't any cameras at the storage facility, there's no probable cause for police to open up all the units and search without a warrant.  It just doesn't happen.  We here at Moishe's have been the top industry rated storage facility and have consistent 5-star ratings across the board from our customers for over 30 years now.  Why are our tenants more satisfied than others in the storage business?
Moishe's Self Storage: the Premier Storage Provider for the NY Tri-State Area
Need a large Manhattan storage unit near me?  At Moishe's, we've got you covered.  We'll give you the peace of mind that comes with knowing your items are going to come back to your next home or office in the same state they were stored in.  Why take a chance and go with anyone else?
Feel free to schedule a free consultation with one of our friendly account managers, or stop by at your nearest Moishe's location and check out our spacious, ultra clean facilities.  Trust Moishe's and store with the best, most secure large storage units near me today.