Details about West Bronx, New York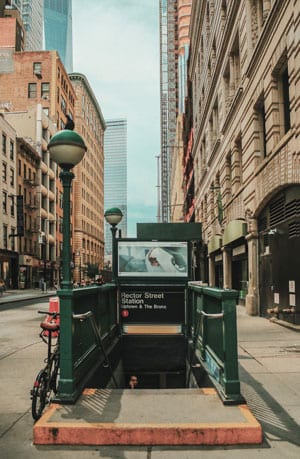 West and East Bronx are separated by the Bronx River. With West Bronx being more densely populated than the East. This area is hilly with ridges running from north to south. The main neighborhoods in this area are Kingsbridge, Fordham, Fordham Heights, Mott Haven, and Hunts Point.
What's the History Of West Bronx?
This area used to be known as the "Annexed District" in 1874 when it was annexed by the City of New York. The West side has older housing buildings for tenants and homes for residents. There are also affluent areas such as Riverdale. Up to the 1970s, Bronx was considered to be separated into East and West, but it's now "The South Bronx" is segmented compared to everywhere else.
Wave Hill Public Gardens
An expansive park with gardens, paths, benches, and Hudson River views.  This 28-acre park charges admission (free on Tuesday and Saturday mornings between 9 am -noon). A shuttle picks up people at the Metro-North Riverdale station and at the end of the #1 subway. Offsite parking with a shuttle is available.
Yankee Stadium
The well-known baseball team — the New York Yankees — is located in the Bronx. Their stadium is relatively new. Built in 2009 and costing $2.3 billion, this 24-acre stadium seats 50,287, has 4,300 club members seats, and has 56 luxury suites. An interesting fact is that the number of home runs in the first year of the stadium being open  — 87 — surpassed the record. Many theories transpired as to why this happened. Weather and architecture studies happened, nut no definite answer has come.
Let Moishe's Self Storage store your things. Our Manhattan/Bronx and Queens Storage Facilities are conveniently located near you. We offer over 20 different storage unit sizes, available to individuals, students, and businesses. Contact us here.