Where to Stay in Greenpoint, Brooklyn
Regardless of whether you're a frequent flyer to Greenpoint or planning your very first trip to this inviting Brooklyn borough—it's always a great idea to stay up to date on the best hotel options on the market. As we've noted, "Little Poland" is a remarkable place to visit, so you'll find that the locals take it quite seriously that you enjoy your sneak peek of the place they call home! With that in mind, let's take a gander at a few of our personal favorite hotspots to catch up on much-needed Zzzz's after a day of adventuring in Greenpoint.
View this post on Instagram
This well-known boutique hotel is at the forefront of Greenpoint's unique "industrial-chic" vibe; if you're looking for a cool, hip place to stay with friends, this is undoubtedly it. The Franklin Guesthouse boasts apartment-style rooms that truly allow you to live like a local during your trip. It practically feels like a staycation! No matter which unit size you choose, you will be greeted with nothing short of total coziness and grandeur, topped with modern furnishings, high ceilings, colorful artwork, and the comfiest of beds.
Beyond merely catering to a crowd that appreciates a dapper ambiance, the Franklin Guesthouse matches their high quality decor with an extremely attentive and kind hotel staff. In addition to going above and beyond in ensuring that your hotel-based needs are met, they are known to happily provide recommendations for their own favorite places to eat or explore. Further, the staff at Franklin Guesthouse can assist in coordinating rides for you via the hotel's free car service (as long as it is within a mile radius). We think that's pretty nifty! With its very own fitness center and free wifi, you'll truly be set for the entire week when you utilize this hotel for your stay in Greenpoint, Brooklyn.
View this post on Instagram
You probably wouldn't know this just from a glance, but The Box House Hotel was once a door factory! We bet you never thought you could say that about a place you'd be sleeping. Nevertheless, now home to over 100 apartment-style rooms, this boutique hotel is bursting at its seams with rich colors, whimsical antiques, and cheerful vibes. Its on-site restaurant and bar, the Brooklyn Lantern, further adds to the appeal of this hotel, thanks to it specializing in top-notch "creative" American cuisine. With convenience in mind, the Brooklyn Lantern restaurant offers breakfast, lunch, and dinner, so you'll have plenty of opportunities to sample the delicious options on the menu! From savory dishes to refreshing cocktails, you'll likely find yourself eating in often when you stay here.
Outside of its appetizing restaurant and generally cool atmosphere, The Box House Hotel packs even more of a delightful punch beyond having the standard free wifi and on-site gym. If you've often found yourself struggling in the past with the limited amount of space provided at other hotels, you can rest assured that is absolutely not an issue with Box House. All rooms and suites are extremely spacious, and they similarly capture the appealing impression of the rest of the hotel. Think bright colors, trendy artwork, and relaxing decor. You'll just want to kick off your shoes and lounge when you step foot inside! The perfect embodiment of the concept "where old meets new", The Box House Hotel is a well-rounded and surefire choice for your next trip to Greenpoint.
View this post on Instagram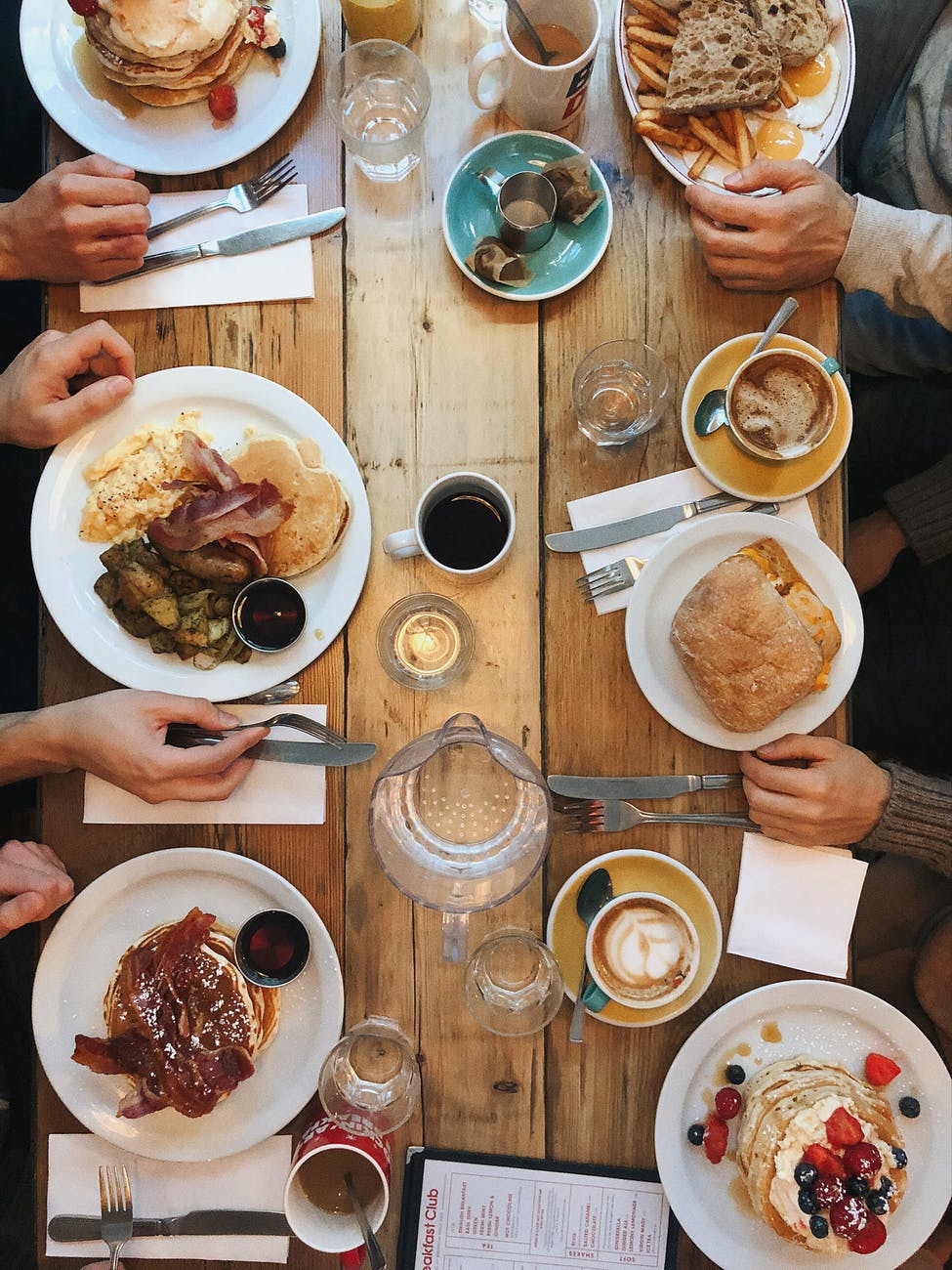 If your ideal vision of overnight lodgings includes hand-selected antiques and works of art by local Brooklyn creative minds, then look no further. When it comes to the quintessential boutique inn around the neighborhood, The Henry Norman Hotel deservedly rises above the rest as a recommendation. We think you'll rapidly agree once you've experienced what this place has to offer for yourself! Often compared to its hotel sibling, Box House, The Henry Norman Hotel provides its occupants with cozy, comforting quarters and an unmatched atmosphere. Each room is equipped with ample lighting, eye catching artwork, and a noticeable Airbnb vibe. You can add to the list of pluses a private terrace, as well as a fully outfitted kitchen (in the bigger rooms, mind you).
If you happen to get these bonus amenities with your selected unit, you'll enjoy the option to save a few bucks by cooking rather than dining out every night during your vacation. This admittedly helps temper the lack of an in-house restaurant here, which might be a bummer to some overnighters. If this is a make-or-break deal for you, keep that in mind! However to its credit, The Henry Norman Hotel provides complimentary local rides within a mile or two of the establishment. So, you can effortlessly go out on the town for a quick bite to eat if you'd rather not cook. And while you're already out, why not have a bit of fun browsing the many shops around Greenpoint? Overall, we think you'll find that Henry Norman more than makes up for its one shortcoming with a wide array of other conveniences, such as a well-maintained, clean fitness center and inexpensive treats provided within each room. It's a fan favorite for a reason!
---
Rest Easy in Greenpoint
One of Brooklyn's most readily evolving neighborhoods, Greenpoint is a phenomenal dose of Polish-American culture with a seemingly endless supply of terrific places to eat and venues to explore. Alongside its trendsetting galleries, studios, and eateries, Greenpoint is most certainly in no short supply of equally enchanting guesthouses and inns. Your overnight stay in this Brooklyn borough will truly be complete with everything available here in "Little Poland"!
After a trip or two to Greenpoint, it's not outside of the realm of reason to potentially consider relocating to the area. With its charming community and distinctive feel, it's a place worth calling home. Arguably the only downside to living in New York is the limited amount of space. Apartments can tend to get a little cramped if you're downsizing, but that doesn't have to be the case. Not with a company like Moishe's Self Storage to help!
Moishe's has been the best option when it comes to New York-based storage needs for over 30 years. For as little as $29, you can house those extra knick-knacks or seasonal clothes outside of your apartment, so that you can maintain spacious living quarters. During your next stay at The Henry Norman Hotel, you can swing by our Brooklyn-based storage facility at 833 40th Ave #101 in Long Island City. Conveniently less than 15 minutes apart from one another, you'll be able to scout out our units while planning your big move to "Little Poland". We look forward to being a part of your next life chapter in Greenpoint!
---
RELATED: 3 great things to explore in Greenpoint, Brooklyn

RELATED: Where to Eat in Greenpoint

RELATED: Where To Shop In Greenpoint 
Contact Moishe's Self Storage if you're looking for cheap storage units in New York City to hold wine, art, or other things. Our Manhattan/The Bronx and Queens/Brooklyn Storage Facilities are conveniently located near you. We offer over 20 different storage unit sizes, available to individuals, students, and businesses. Reserve your room, view specials, or contact us.