Sheepshead Bay, Brooklyn, New York, Got Its Name From A Fish
What's the history of Sheepshead Bay?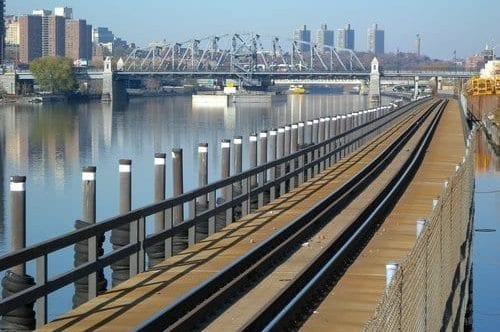 Sheepshead Bay was a secluded fishing and farming town until the 1840s when many people drawn to this area for summer vacation. More development came in 1877 when the Sheepshead Bay Race Track was constructed. It was used until horse race betting became illegal in 1910. In 1978, six firefighters were killed in a large fire. Today, residential homes are occupied with small families.
What are the demographics?
The neighborhoods are mainly made up of White people (68%), the rest is Asian and African-American. The household median income is $60,000 with nearly 19% of residents living in poverty.
Visit Regal IMAX and RPX movie theater
At the very bottom right of Sheepshead Bay (facing north) is an IMAX movie theater where today's popular movies are showing. They have 2D, 3D. IMAX, and RPX Regal Premium Experience theaters for all types of movie lovers.
What an interesting fact about Sheepshead Bay?
The town was named after the discovery of the Sheepshead, an edible fish found in the bay. Generally, they are 3-4 pounds, but some can be 10-15 pounds. It became a popular place for fishermen and visitors when Ocean Avenue and the Long Island Rail Road's Manhattan Beach Branch opened in 1877.
Contact Moishe's Self Storage if you're looking for cheap storage units in New York City. Our Brooklyn Storage Facility is conveniently located near Sheepshead Bay. We offer over 20 different storage unit sizes, available to individuals, students, and businesses. Moishe's Self Storage serves all zip codes in the Sheepshead Bay, New York, area:
Commute To Moishe's Via Roads
Commute To Moishe's Via Public Transportation