The Best Restaurants in Williamsburg
No matter our individual differences, food and mealtimes are a pleasure that unites us all. If you're planning a trip to Williamsburg and haven't scouted out the food scene yet, then you're in for a real treat. Williamsburg indisputably offers enough restaurant variety to rival its more popular sister neighborhoods. Regardless of whether you need a cozy date spot to linger for hours or a quick in-and-out burger joint⁠—welcome to our satisfying list of Williamsburg's unbeatable dining options. We invite you to take a peek at the most likely locations where you'll find us eating.
---
American Cuisine in Williamsburg
American cuisine is a harmonius blend of the culinary contributions from a variety of peoples and groups (very much like the country, itself). As such, it is a highly regarded source of comfort foods and family downtime. For a dose of what Williamsburg has to offer on this culinary forefront, take a look at some of our favorite American restaurants in the area.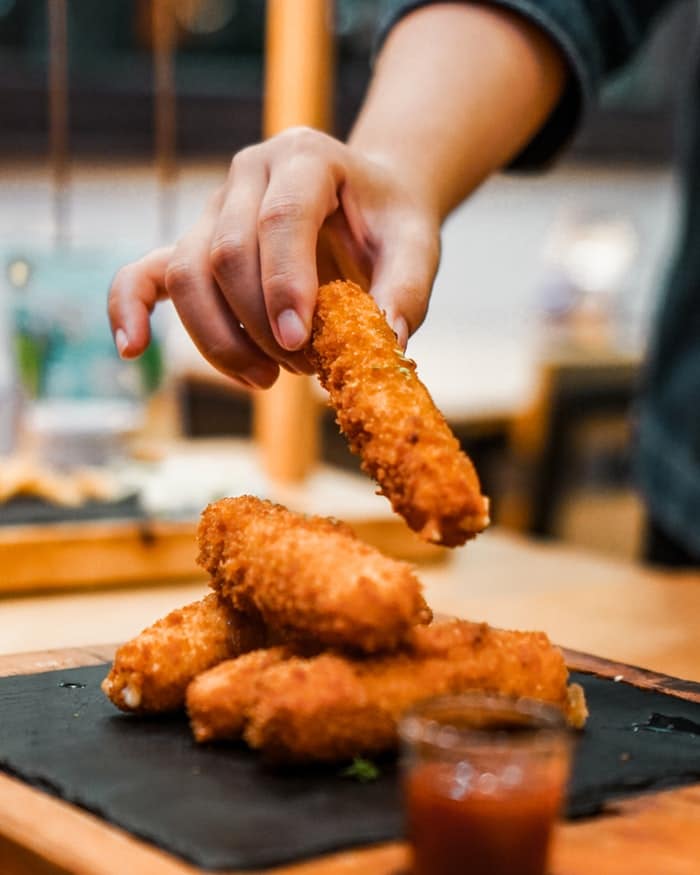 This American restaurant in Williamsburg is an affordable option for individuals with a taste for farm-freshness. The menu at Marlow & Sons is small, yet savory.
Smaller dishes like chilled asparagus or sour cabbage pancakes are offered, alongside heartier comfort meals like fried chicken or pork shoulder steak. Yum! It's a dash of deluxe eating without the high price tag. With most dishes sitting at a comfortable pricepoint under $20, you won't have to break the bank to enjoy a nice meal at Marlow & Sons.
If you're the type of person who enjoys frequenting a place that can offer good eats at any time of the day, Cafe Colette is for you! This American eatery provides brunch, lunch, and dinner, so you can either fuel your day with hearty eats or unwind with a loved one on the cafe's patio as the sun sets.
Portions are generally known for being on the generous side here, so that's also a plus! For the perfect blend of American classics mixed with inventive options, look no further than Cafe Colette. We can't think of many better choices that hit the spot on a budget.
Rabbithole Restaurant in Williamsburg has earned a reputation within the neighborhood as a top pick for casual American cuisine for practically any occasion. And we'd say the reputation is quite deserved!
Not only is the food utterly divine, but all pastries and the assortment of offered dishes are each crafted for the most discerning palette. This is a phenomenal, versatile choice for both casual meals and formal dining. Most dinner items hover around a $20 price point, so affordability is most certainly at the forefront of Rabbithole's dining experience. No matter whether you're hankering for a cheese plate or craving some homemade raviolis, this is a restaurant worth adding to your list of places to try in Williamsburg.
---
Italian Cuisine in Williamsburg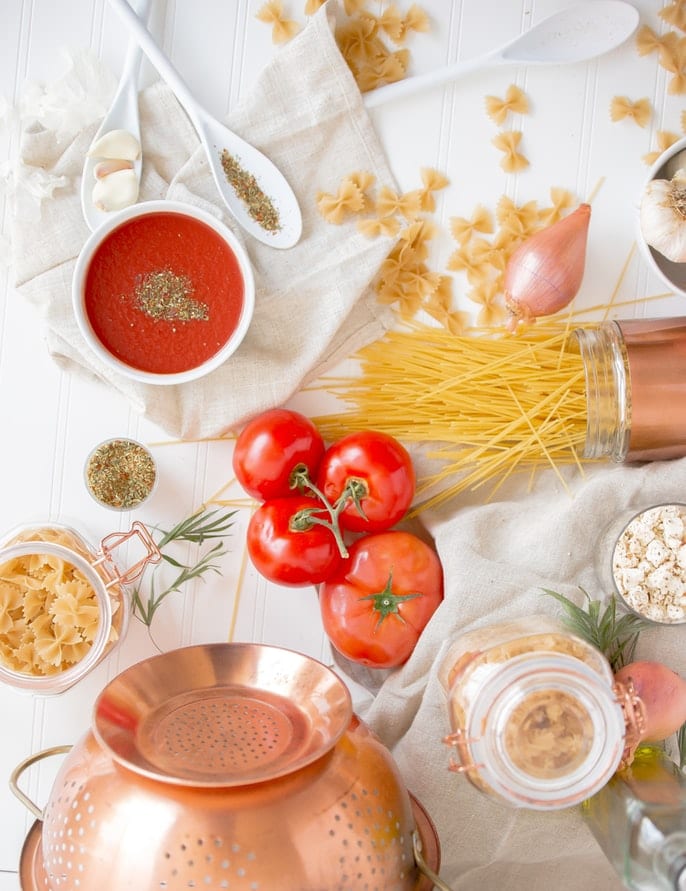 Outside of being utterly delicious, Italian cuisine is a popular choice among many of us thanks to its savory blend of seasonal ingredients and regional flavors. Whether your idea of quality Italian food only includes pizza and spaghetti—or if you're a bit more high brow when it comes to preferring traditional dishes from the old country—Williamsburg has something for you.
For a unique aesthetic and absolutely satisfying Italian dining experience, you must try Lilia. Nestled comfortably among a mish-mash of fancy condos, this restaurant was born from the remains of an old auto shop. Talk about flexing that creative spirit! The decor is astonishing, and the food is even better.
Service is known to be impeccable, and the variety of provided dish options is certain to satisfy the entire family. We will warn that Lilia is a bit on the pricier side, but we'd argue that it's well worth the investment for the experience of trying the restaurant at least once. Easily among the top three Italian eateries in Williamsburg, Lilia is a surefire choice for your next big date or family celebration.
A less expensive alternative to Lilia, Aurora in Williamsburg is another fantastic choice for good Italian food in the neighborhood. This is another spot that boasts a fairly robust brunch, lunch, and dinner menu, with items rarely topping $20 per plate.
What we particularly like about Aurora is that it doesn't just stick to traditional Italian food; there are a few other odds and ends to be had here. To cater to diverse tastes for a group event, Aurora is a solid choice due to its plethora of Italian options, plus some sandwiches, burgers, and steak options.
Sidenote: the desserts are to die for! Even if you didn't think you had room for more food, you'll be hard-pressed to pass up on their Pannacotta once you've seen a different table order it.
To experience true high-end Italian cuisine in Williamsburg, the choice is easy: Antica Pesa. The food is of the utmost quality, and it's always fresh and packing flavor. It is priced accordingly, however, so be prepared for a bit of a heftier ticket in exchange for the experience of eating here. However, we'd say that it is 100% worth it.
Entrees are appropriately sized, and the wine selection is superior to many other Italian restaurants in the area. Not only is this establishment the ideal fit for a romantic, intimate dinner for two, but it also makes for a great venue when it comes to family feasts.
It's truly a beautiful venue with extraordinary food. What more could you ask for? Utilizing local, seasonal, and primarily organic ingredients, folks from all walks of life will find solace in the comforting foods served at Antica Pesa.
---
Whet Your Appetite in Williamsburg
If this list has already started to whet your appetite, then you will be pleased to know that there is far more to be sampled culinarily here in Williamsburg. We've barely scratched the ice when it comes to dining choices for this hip and trendy neighborhood. There are several other cuisine types to be enjoyed, so bring your fork and knife with you to your next Brooklyn trip! They will most definitely see some use.
If you're interested in more of Williamsburg's enticing eating options, then make sure you check out our other neighborhood guide on the best bars and bakeries in the area. It'll set you up for a successful way to start—and end—your day in Williamsburg.
---
Contact Moishe's Self Storage if you're looking for cheap storage units in New York City to hold wine, art, or other things. Our Manhattan/The Bronx and Queens/Brooklyn Storage Facilities are conveniently located near you. We offer over 20 different storage unit sizes, available to individuals, students, and businesses. Reserve your room, view specials, or contact us.
RELATED: Williamsburg, Brooklyn: A Closer Look
RELATED: The Best Bars & Bakeries In Williamsburg
RELATED: Fun Things to Do in Williamsburg