Pros and cons of living in an apartment in Manhattan, New York
It's time to make a move to the big city! Maybe you already live there and are considering a change in living space. There are certainly pros and cons to living in an apartment in NYC. Here's a list of them: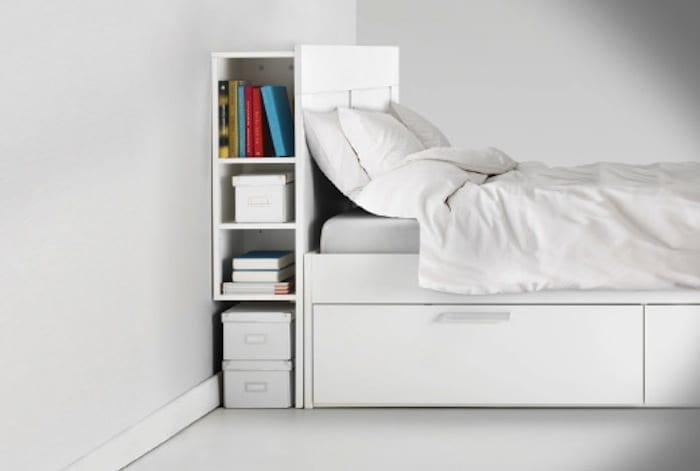 PROS of living in an apartment in Manhattan
Here are a few good things about living in an apartment in NYC
Location location location
More than any other reason on this list, location is the best pro about living in NYC. There are so many apartment buildings and homes to choose from that you are certainly able to find a place that fits your lifestyle. Maybe you're needing a place that's close to your work. Or maybe you need a spot that's near specific amenities, like the park, gym, or roadway. Whatever you need, you're certainly able to find a place to live!
Building activities
Some building complexes host events like parties, meet and greet, or tournaments. Free food is sometimes involved.
Close neighbors
They may live next door, or they're in the building over, either way, it's possible your friends live close by. In the point above, partake of building events because you may meet someone new!
Gym and/or pool
Some buildings have a gym or pool for tenants to use at no cost to them. Take advantage of the gyms to break a sweat without the cost of a gym membership. If the unit has a pool, invite friends over to hang out!
Security and peace of mind
Many building complexes have a security guard at the bottom of the unit. They don't let anyone other than tenants enter the building. This gives you peace of mind knowing no strangers of the complex will be in the building other than approved guests.
Maintenance
When you rent from a building, they offer maintenance for their tenants. If your sink or heat doesn't work, contact the property and ask them to look at it. Generally, they will come out and look at what's broken within a few days.
View of the city
If you are on the fifth floor or above, you may have beautiful views of the city. Some complexes have small balconies you can enjoy. Soak up the views of this breakth0taking city.

CONS of living in an apartment in Manhattan
There are cons to living in an apartment as well. Here's a short list of those.
Constant noise
Whether it be above you, beside you, or outside, you can sure bet you'll hear lots of noise living in an apartment in Manhattan. Upstairs-neighbors have a tendency to step around at the worst times — like early in the morning, late at night, or during a nap. There's not much you can do to avoid noise in an apartment other than using earplugs, headphones. or a noise machine.
Elevator and stairs — especially for moving
If you're past the third floor, you'll probably have to take the elevator to your home. Elevators are a pain to move items in, but you don't have another option — other than stairs — when moving items up to another floor. If you're planning to move, ask the apartment complex if they offer a utility elevator you can use during your move.
Taking your dog out
Having a pet is a wonderful thing, but if you have a dog, he'll need to be taken out to use the bathroom at least twice a day. If he cannot be carried, you'll have to take down in either the elevator or the stairs. Consider staying on one of the lower levels (even though it will be noisy because of the traffic) for ease of travel for your pup. If it's cold, it's even harder to take him out.
Small living space
NYC apartments are known to be small. If you live by yourself, you shouldn't have many worries about privacy. But if you live with another person, they may drive you crazy! Be sure you know your roommate well before committing to a lease with them.
Evacuation if there's an emergency
If in the unfortunate circumstance that something bad would happen to the apartment, evacuating would be difficult. Taking the stairs from the twelveth floor is a long excursion. Know that the higher you go, the more unsafe it could be if you need to escape via stairs.
Contact Moishe's Self Storage if you're looking for cheap storage units in New York City to hold wine, art, or other things. Our Manhattan/The Bronx and Queens/Brooklyn Storage Facilities are conveniently located near you. We offer over 20 different storage unit sizes, available to individuals, students, and businesses. Reserve your room, view specials, or contact us.
---
Other resources to consider:
RELATED: Chelsea, Manhattan, New York and what to see there
RELATED: What are the tourist attractions of Upper Manhattan?
RELATED: What's there to see in Upper East Side, Manhattan, New York?
RELATED: Why it's called "SoHo" in Manhattan and what to see there