Stroll around Washington Heights, Manhattan, New York
What's the history of Washington Heights?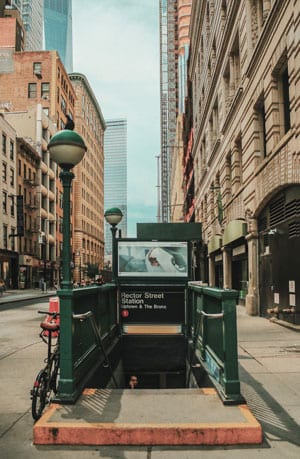 The land was mainly untouched until 1856 when the first house was built. In the early 1900s, after homes were built, many Irish, European Jews, and Greeks started to move to this area. By the late 1930s, more than 20,000 refugees from Germany had settled in Washington Heights. By 1960, German Jews accounted for 16% of the population until the 1970s when Soviet immigrants moved there. Today, Washington Heights is on the rise with low crime rates, office space, hotels, and towers.
What are the demographics?
In 2011, this area had the lowest reported crime rates within all neighborhoods of Manhattan. Over 150,000 people live here. Hispanic or Latino make up 70 percent of the population. Whites make up 17 percent. Most are children and adults. The median household income is $56,000 a year. Washington Heights is right by Fort George and Hudson Heights.
Visit the Uptown Art Stroll
Every year a festival of the arts happens at Washington Heights, Inwood, and Marble Hill. It's a month-long festival in June celebrating local artists and artwork in open spaces, parks, and venues. The first one was in 2003 when the community came together to host an art walk.
What an interesting thing to see at Washington Heights?
Visit Fort Washington Park to get away from the city. Trees and surrounding foliage hinder the noise of cars and trucks so you can enjoy the feeling of nature. Take a look at the small bay beach along the path and the Little Red Lighthouse. Also, don't miss the awesome view of the George Washington Bridge. It lights up at night with white lights.
Let Moishe's Self Storage help you store your things. Our Manhattan Storage Facility is conveniently located near Washington Heights. We offer over 20 different storage unit sizes, available to individuals, students, and businesses. Contact us here. Moshe's Self Storage serves all zip codes in the Washington Heights, New York, area: