Astoria, Queens: Where To Eat & What to See
Located just 15 minutes from midtown Manhattan, a new generation of people are flocking to Astoria, Queens. This middle-class multicultural neighborhood is a favorite among professionals and hipsters alike for a few notable reasons. From the family-owned businesses to the incredible art scene and variety of low-key hangout spots, learn more about what makes this borough one of NYC's best.
If you're looking for storage in Astoria, NYC, Moishe's Self Storage has you covered!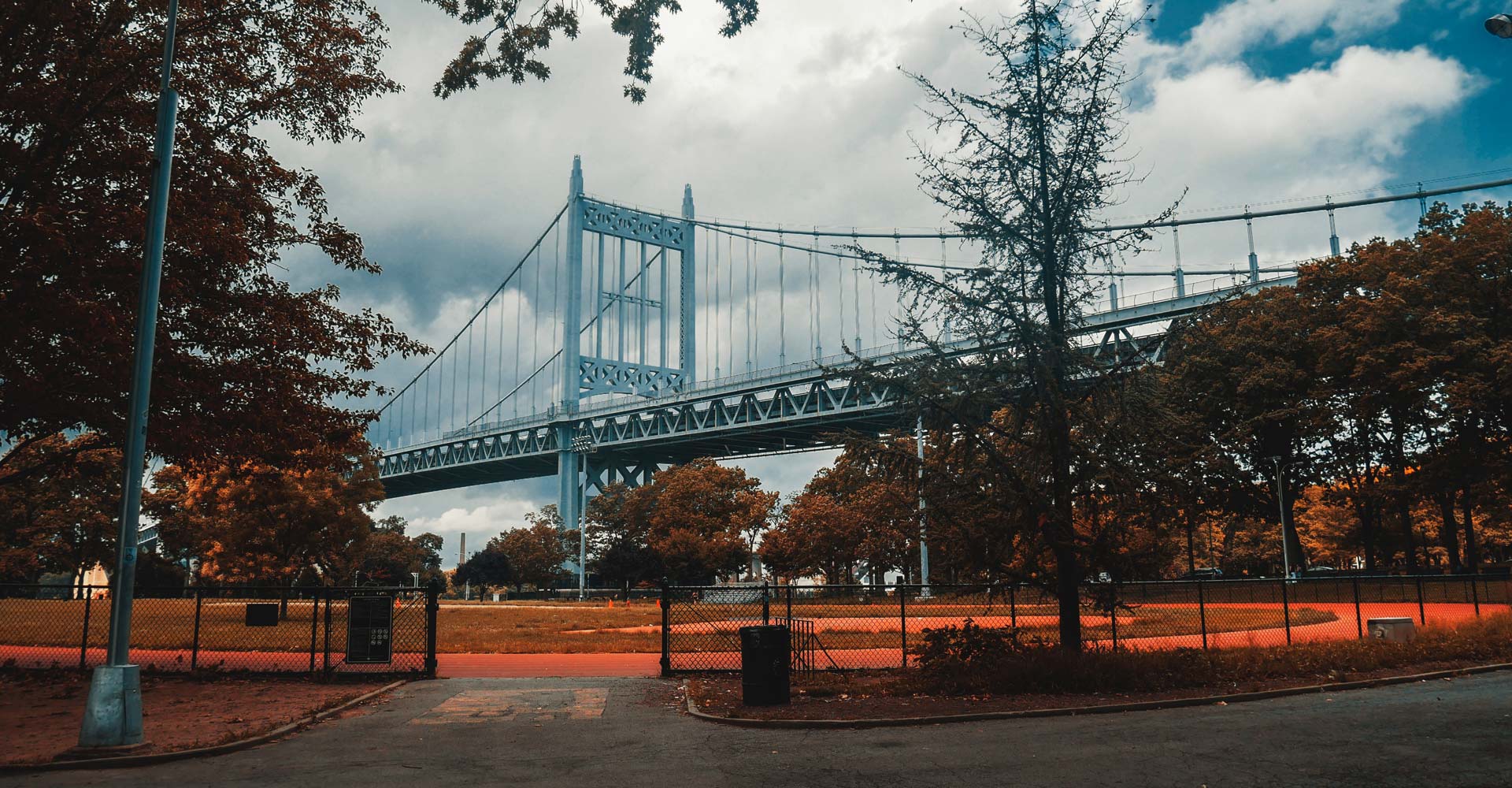 ---
A quick history of Astoria
What we know as Astoria, Queens, was actually established under the name Hallett's Cove. It was named for the area's first landowner, William Hallet, who laid claim to the area in 1652. By the 19th century, wealthy New Yorkers began to flock to the area and built large homes along 12th and 14th streets.
The area was renamed to Astoria in an attempt to attract the country's wealthiest man – John Jacob Astor – to invest in the neighborhood. Despite having a net worth of over $40 million, Astor only invested $500 into the area – but the name stuck. And while his summer home was located on opposite banks of the East River and afforded Astor a view of the village named in his honor, he never actually lived in Astoria.
Early Astoria Settlers
Dutch, German and English immigrants first settled the area that would become Astoria in the 17th century. In the following centuries, a number of Irish and Italian immigrants would also migrate to the area, in addition to Jewish and Greek populations.
By the mid-1970s, the area's Muslim population grew as settlers from Lebanon, Albania, Egypt, Syria, Morocco and Algeria began to set up shop. Just twenty years later, Steinway Street between 28th Ave and Astoria Boulevard boasted so many Arabic shops, cafes and restaurants, it was dubbed "Little Egypt."
In the last hundred years, Croatians, South Americans, Brazilians and Bulgarians have also grown in population within the bounds of Astoria.
This rich diversity culminated in the abundance of different cuisines. New settlers opened delis, bakeries, pizza shops and restaurants to offer the foods from their homelands. Many of these eateries can still be found in Astoria today, making the area a must-see foodie destination for those who seek out the best dishes in the greater New York metropolitan area.
---
Best Places to Eat in Astoria
While Astoria boasts a variety of cuisine from different countries, we've culled a list of a few local favorites that are frequented by tourists and residents alike.
Greek Eateries
The Greek immigrants that first settled in Astoria laid a lofty foundation for a flourishing cuisine scene that still runs through to today. From perfectly seasoned tapenades and fresh seafood filets to flaky pastries and strong coffee, there is plenty of Greek food to sample while visiting Astoria. Keep the following places at the top of your must-eat list:
View this post on Instagram
Located off Astoria Boulevard, SVL (Souvlaki) Bar offers an incredible selection of fresh, handmade Greek specialties. Their namesake, the souvlaki, is a popular Greek fast food that consists of either pieces of meat or vegetables grilled and served on a skewer. And while the SVL Bar certainly has a selection of tasty pork souvlakis, their menu also boasts a variety of other delicious dishes, including signature burgers, sumptuous spreads and generous sides.
Guests rave about the restaurant's Spanakopita, which is a warm spinach pie with feta cheese, egg, onions and scallions wrapped in a buttery, flaky phyllo dough crust. The Grilled Halloumi is also a fan favorite, which includes a grilled Cypriot semi-hard cheese served with cucumber, tomato and pita bread.
No matter what you order, you're sure to enjoy a traditional Greek delicacy with authentic flavors and aromas.
According to Artopolis, the bakery describes itself as "An Odyssey of confectionary, a tapestry of pastries, breads, cakes, tarts, pies and creations of Mediterranean delights that will take your tasting experience from the Alpha to the Omega."
What more could you ask for from a bakery?
Well, we'll tell you. In addition to an Olympus-sized mountain of hand crafted Greek pastry, treat yourself to some of the strongest coffee available in the greater New York City area. Sample Greek specialties like Galaktoboureko, sweet and sticky Baklava, Melomakarona or Kataifi.
Or sample from their impressive selection of pastries featuring fillings like Bavarian cream, passion fruit mousse, tiramisu, raspberry mousse and mille-feuille.
Whether you're in the mood for cookies or breads or breakfast pastries or flaky sweets, Artopolis serves them all. And because the bakery is conveniently tucked away inside the Agora Plaza, it's never been easier to pick up a sweet treat while you run errands.
Middle Eastern Fare
Whether you are hungry for a comforting curry dish or want to try something a little more exotic, Astoria boasts a number of fine Middle Eastern eateries that will bring a spice to your life.
View this post on Instagram
Located in "Little Egypt," Duzan is a modern Middle Eastern restaurant that prepares authentic fare at fast speeds. Perfect for a fast lunch, this eatery offers up familiar dishes like Chicken Shawarma Wraps, Kababs and Pitas. But if you're looking for something new with incredible flavor, try their Fattoush Salad or Hummus Msabaha for a true taste of the region.
View this post on Instagram
What started out as a humble street cart has grown into one of the best falafel and shawarma joints in the metropolitan area. Owner and founder Freddy Zeideia opened the brick and mortar location after the booming popularity of his Queens street cart, which earned him the 2010 Vendy Award for best street food in NYC. His famous crunchy falafel pitas are topped with fresh lettuce, tomato, onions and hot sauce – as well as perfectly pickled turnips and tahini. And while falafels are still the most popular item on the menu, you can still pick up some exceptional shawarma, spinach-cheese turnovers and mezze spreads.
The restaurant is located at 3015 Broadway in Astoria, but you can also get this great grub at the King of Falafel Truck located at 31st and Ditmars.
All American
While the immigrant settlers certainly dominate the food scene with their incredible cuisine, you can still find some truly American restaurants that are serving up all the juicy burgers and southern BBQ you could want – all here in Astoria.
View this post on Instagram
There are no dicing words when it comes to what this restaurant offers: comfort food. Diet plans be damned after you enter into this restaurant's front doors. A glance at their menu tells you that this isn't the place to watch your waistline. Choose from a gigantic portion of Chicken and Waffles, snackable Chicken Cheese Nuggets, or their Cap'n Crunch Crusted Chicken Sandwich. Try their Atomic Balls, which are deep fried macaroni and cheese balls mixed with hot sauce. Or maybe you'd prefer their Guacamole Stuffed Onion Rings. When you're craving something rich, creamy or deep fried, Queens Comfort is the only option.
View this post on Instagram
If you're hungry for an old-fashioned American dinner, look no further than the Butcher Bar. What was once a functioning butcher shop has evolved into a smoke house restaurant that still builds upon the belief in old traditional methods for ensuring the best cuts of meat. By using high quality, pasture-raised and hormone-free meat, Butcher Bar serves up some of the best smoked BBQ you can get north of the Mason Dixon.
If you've never heard of "meat candy," then you've never sampled the charred bits of brisket that fall off the ends of perfectly cooked meat. But if you can stop yourself from eating a whole bucket of them, then you might be hungry enough to order a juicy burger, fresh and filling salad or a couple of house made drinks to top off the evening.
---
Things To Do In Astoria
Once you've had your fill of food, it's time to check out what else there is to do in Astoria, NY! Whether you're a fan of art, nature or sports, there's always something to do when visiting this eclectic borough.

A great way to spend an afternoon is by touring the Museum of the Moving Image. This museum was founded on the mission of advancing the understanding, enjoyment and appreciation of the art, technique and technology of film, TV and digital media. Through exhibitions, educational programs, installations and collections, guests are able to learn more about all that goes into moving images.
Over 400 films are screened here every year, featuring a wide range of genres. Public discussions are also held regularly that provide guests with the opportunity to listen to the conversations of noted creative professionals in film and television.
There's even an entire exhibition dedicated to Jim Henson! Since 2017, guests have been able to view over 400 artifacts from the infamous Muppets' creator, including historic puppets, original artwork and rare film footage.
The museum is located at 36-01 35th Avenue in Astoria and is open daily.
This beautiful green space is most well-known for its outdoor pool, which is the largest and oldest in the city. But visitors also enjoy the park's outdoor tennis courts, walking trails, basketball courts, playground and track. But what draws in visitors from all five boroughs is actually the view! Situated on the banks of the East River, Astoria Park rests between the beautiful Triborough Bridge and Hell Gate Bridge, making the benches situated along the perimeter of the park popular destinations all year long!
The Wellington Court Mural Project grew out of an effort to beautify the neighborhood. The first mural was painted in 2009, and in the last decade the project has grown exponentially. Currently, over 140 murals from a wide breadth of talented artists decorate the community, blending together the artistic expressions of legendary artists into a single location.
The Wellington Court Mural Project is one of the best and most encompassing collections of contemporary street art culture on the plant. And its available to view 24 hours a day, 7 days a week, 365 days a year.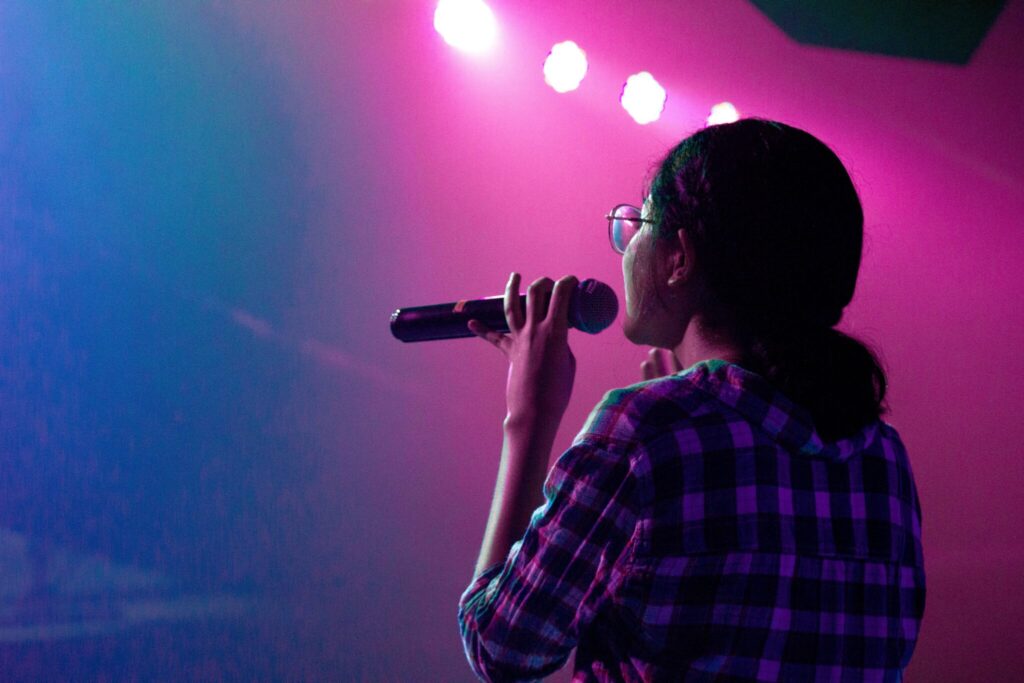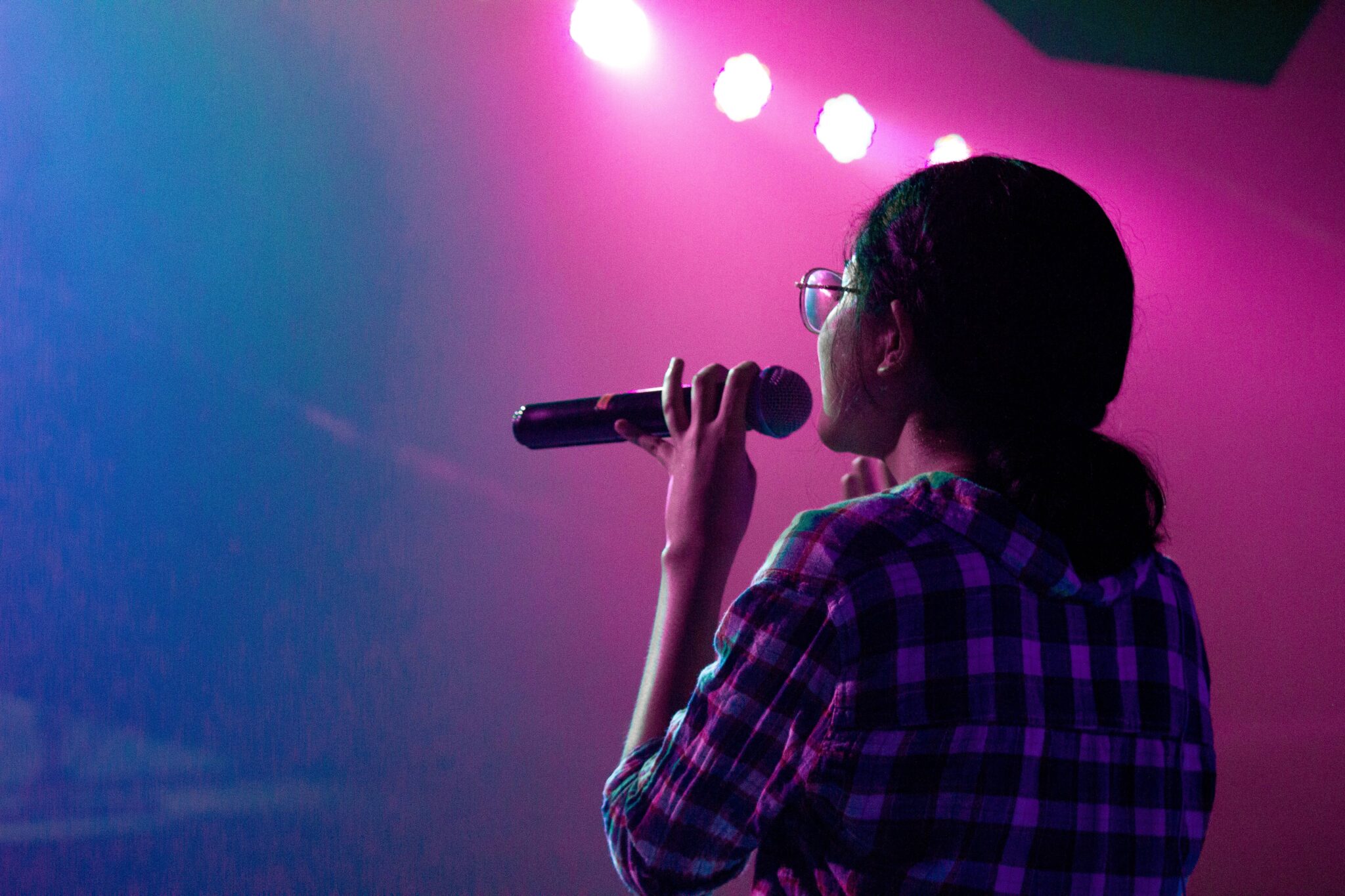 If you're looking for a low-key night out, head over toe Break Bar and Billiards. This cozy pool hall offers all the comforts of home – including drinks, comfort food and TV. About a dozen or so pool tables are available for a friendly game of billiards. Or just come in to order a meal and watch cable with friends.
Located just off Broadway, it's a convenient location for a fun night out.
The QED is the only independent and woman-owned arts venue in Astoria. The community space hosts a variety of events, including podcasts, stand up comedy shows, writing classes, movie screenings, watch parties and even board game meet ups.
QED is Latin for "quod erat demonstrandum," which translates to "that which was demonstrated." Come and learn something new at QED!
---
Astoria: A Great Place To Live
Astoria is most widely known as the laid-back borough with a large multicultural influence. Whether you're visiting the area for the incredible food scene or for the trendy shops and hotspots, there's always something new to discover in the area.
If you're thinking about moving to the Astoria area, you may be in the market for more space. New York City apartments are notoriously small, and the housing in Astoria is no exception. If you don't want to miss out on the vibrance of this borough – but don't want to compromise your space needs – Moishe's Self Storage can solve your problems.
We offer a wide array of storage units that are clean, safe and affordable. For as low as $29, you can store your rarely used items, holiday décor or precious keepsakes safely in Queens, freeing up your apartment!
Moishe's Queens storage facility is located at 833 40th Ave #101, Long Island City, NY 11101 - just 10 minutes away from the Museum of Moving Images. That's just over a mile away! To make it even simpler to use, Moishe's offers free pickup of your storage items when you commit to at least three months of storage. Which means you don't even need to bring your items to us – we'll come to you!