Fur Storage Brooklyn
Before you go storing your fur at some random storage facility in Brooklyn, consider Moishe's. Not only are we known for our quick and excellent service for movers and renters throughout the city, we offer luxury storage as well.
We have museum quality service for fine art, as well as sensitive documents. If you're looking for fur storage Brooklyn has never seen better than Moishe's Self Storage. Not only are we located in Brooklyn, we're everywhere in the city, so don't worry!
Moishe's Fur Storage Brooklyn
When using Fur Storage Brooklyn, Queens, or any other borough in New York City, you're going to need to trust the company your storing with. With the cost in the city and the fragility of some of the material there's a definite requirement of quality needed to ensure that you can store your furs reliably and with peace of mind.
That's why Moishe's knows best. Every rent storage room we have is held to a higher quality than the most expensive rooms from other facilities.
We provide every customer with a climate controlled storage room right out of the gate. When renting for fur storage Brooklyn, however; you should be sure to let your storage advisor know what type of res you're going to need to store inside of our facilities.
We know that fur storage requires finesse and knowledge of the materials, which is why we keep storage professionals on staff to advise our engineers on the type of storage required to perfectly protect the fur storage Brooklyn that you're after.
Looking for fur storage New York? You'll find a facility that can easily store your furs as well as your other property in a facility that won't damage them. We know that fur storage New York can be exorbitantly expensive.
If you don't want to store your property with a facility that can damage your furs, or even leave them to be stolen then Moishe's Self Storage is the facility that you're looking for. Moishe's Fur Storage in Queens can help you get your storage unit ready and rented today if you're interested.
Fur Storage in Queens Moishe's Fur Storage in Queens
Moishe's Fur Storage New York can help you find exactly what you need with just a quick phone call. The best aspect of storing with Moishe's fur storage in Queens is the affordability and quality you get for the price. While we're not the absolute lowest in the city, we're still the most affordable by a long shot. Many of our services that we offer for free aren't even purchasable from other facilities.
The reason being, we hold our fur storage New York standards to heights other facilities don't imagine. For example, every facility that we own and operate is held to the same quality checks that our original facility was. You'll find the units to be maintained and operated at a level unparalleled through the city.
Options for Your Collection
Fur Storage in QueensMoishe's Self Storage boasts a wide range of sizes so that you don't end up paying for space you won't use. Our units range from 5 X 5 ; 5 X 7 ; 5 X 10 ; 6 X 10 ; 8 x 10 ; 10 X 10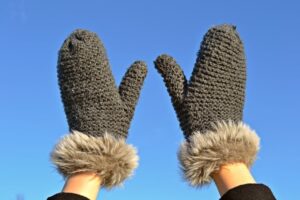 ; 10 X 12 ; 10 X 15 up to 10 x 20. The 10 X 10 units are large enough to store the contents of a one bedroom condo or apartment, and the 10 X 20 unit is large enough to store the contents of a three to four bedroom house.
One amenity that is almost a must-have is spacious elevators with wide doors. Moishe's Self Storage facilities feature elevators that are double-wide and can fit the most awkward sizes of your belongings.
Moishe's Self Storage
Find our fur storage New York online or through our phone number at (800) 536-6564. You'll see that there are locations throughout the city where you can reserve your room. So stop worrying about where you'll find your self storage near me, and start renting with Moishe's Self Storage today!