Self Storage Queens New York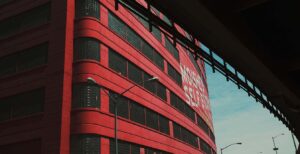 If you're looking for the best self storage Queens New York has to offer, look no further than Moishe's Self Storage. We've been an industry leader in storage and moving for over 30 years in New York and the surrounding area. Our location in Queens offers over 20 different storage space sizes, so you only pay for the space you need.
In addition to our affordable rates, you can save yourself the extra cost of renting a truck by utilizing our free pick up service. Moishe's Self Storage offers free pick up across the Queens area. Rent a unit up to 5×10' for at least three months and our team of professional NYC movers will load and store your belongings for you at no additional charge. Self storage in Queens New York has never been easier with Moishe's.
The Moishe's Difference
Moishe's has some of the best customer satisfaction ratings in the storage industry. In fact, our customers have been so happy with us, they stay with us for an average of 4 years—the longest in the industry. Find out for yourself why so many people in the NY metro area choose Moishe's for their self storage Queens New York services. Our team of experienced account managers and relocation specialists are here to assist you.
At most self storage facilities, you're often given a unit, a key, and a password to get into the building. But at Moishe's Self Storage, we also employ the latest in security technology and round-the-clock patrols to ensure your safety. We utilize the latest security checkpoints, closed-circuit TV recording, fire prevention technology and burglar alarms. Trust that with us, both you and your belongings will be safe and secure.
Moishe's offers exceptionally clean, secure self storage in Queens New York. And with over 350,000 square feet of storage space available for all your storage needs, we're sure to offer enough space, no matter your storage needs.
New York City's Industry Leading Storage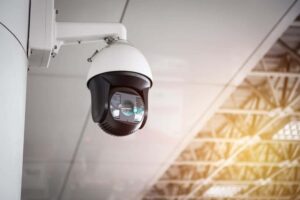 With over three decades of experience in New York storage and moving services, Moishe's is the best and most secure storage space available in the Tri-State area. We stand by our services, which is why our customer satisfaction ratings are the highest in the city. Moishe's Self Storage is here to serve your needs and assist in any way possible with your storage and relocation needs. We offer both commercial and residential storage in NYC, as well as short and long-term solutions. Whether you need to store seasonal items or require a more permanent space saving solution, Moishe's is a smart choice.
Speak with one of our account managers or reserve your room online for our affordable self storage units and start storing with Moishe's today!