Storage Units Brooklyn
As New York City's storage industry leader for over 30 years, we provide state-of-the-art security features on all our storage units Brooklyn for affordable monthly rates and excellent round-the-clock customer service.  We provide our customers with a 100% customer satisfaction guarantee, knowing you won't have any issues with theft at Moishe's. 
Come in and experience for yourself what sets us apart and why our customers store with us for an average of 4 years—the longest in the industry nationwide.
Cheap Storage Units Brooklyn Vs. Moishe's Highest Security in Storage
Generally, when you sign up for storage units Brooklyn, what value are you getting with that service?  Typically, you get an access code to enter the facility and a unit with a rolling door.  You provide a lock for it yourself and hope that none of the other tenants own a pair of bolt cutters.
We use CCTV recording cameras in every hallway of our storage space for theft prevention, as well as the latest in burglar alarms, fire suppression technology, security checkpoints and motion sensors.  These unsurpassed security features we offer in storage are some of the reasons why Moishe's has the best customer satisfaction ratings in the industry for the NY tri-state area.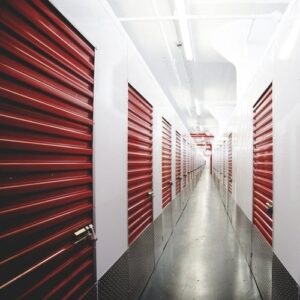 Moishe's Offers Free Pick Up for the 5 Boroughs
When you sign up for a 3-month storage commitment with Moishe's, we offer our free pick up services for up to a 5×10' space.  Call on our team of NYC experienced relocation experts to carefully move your commercial or residential belongings to the perfect size unit for your storage needs.
When you call (800) 536-6564 to schedule your free pick up, our relocation experts will drive one of our climate-controlled trucks to your location, load your items for you and store them with us for no added cost to you!  We offer this service to our new customers.
Feel free to schedule a complimentary consultation today with an account manager and view the storage units Brooklyn we have available.  With over 20 different unit sizes, you're sure to find the perfect affordable storage solution at Moishe's.
When you're looking for cheap storage units Brooklyn NY, call on Moishe's.  We are NYC's leading storage company for over 30 years.  We offer clean, affordable storage self storage near me with the most security features on the market.
Whether you need commercial or personal storage, customizable space or furniture storage pods, Moishe's has every available variety and feature you seek in storage at the same affordable rates competitive with other cheap storage facilities.
We utilize state-of-the-art burglar alarms, motion detectors, security checkpoints and the latest in fire suppression technology to safeguard your valuable possessions at all times.  When you trust your storage needs to Moishe's team of experienced relocation experts, we can assure you your belongings will be returned in to you in pristine condition.