Warehouse storage with Moishe's in Queens, NY
Storing your property in a warehouse is a viable method for protecting it. However, nothing compares to renting with Moishe's Self Storage in Queens. If you need to protect something that you own right away, we can help.
Our self storage facilities are the premiere luxury storage units in Queens, and the city for that matter. We know that New Yorkers demand quality, and sometimes a simple storage warehouse just won't cut it. We strive to assist every customer that comes in our door.
When you're storing property that needs attention, security, and climate-controlled environments, a warehouse isn't going to cut it. With Moishe's Self Storage you always get the best.
While we understand in some cases a warehouse is a simple method for depositing large amounts of property at once, it's not the most secure. You'll need Moishe's for that.
We also offer mobile storage that can be an auxiliary unit to warehouse storage if the property can't be parted with the building. We do our best to serve every storage request, so whether it's a warehouse or a workshop we've got a space for your property at Moishe's Self Storage in Queens.
Why Moishe's Self Storage is the best warehouse alternative in Queens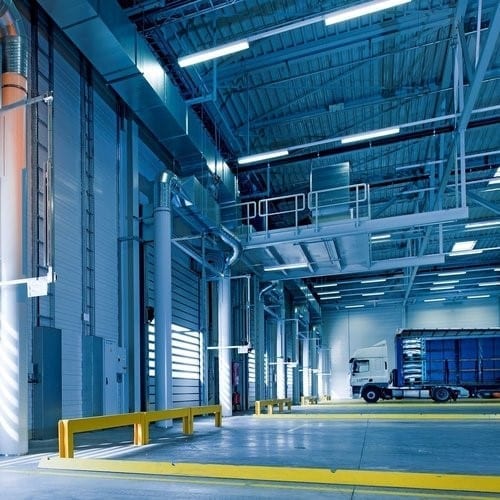 When you're storing property it's important to get the most bang for your buck. While it can seem that the sheer cubic feet offered by a warehouse is enticing for storage, there are many aspects more than lacking.
The security in a warehouse will be like that of a low budge storage facility on any corner in Queens. A bolt cutter will be all that stands between a criminal and your property. This sis something we've heard about far too often, but it is an aspect of storage that cannot be ignored.
With Moishe's Self Storage you get the absolute best security in NYC, and in Queens. Whether you're using our mobile storage as an additional unit to your warehouses, or you're storing in our self storage facility here in Queens security will be a pillar of our services.
The facilities that Moishe's Self Storage in Queens, NY has for every customer are monitored 24/7 by a CCTV security system and team. We know that security is important with storage, so we offer that around the clock storage to every customer for free.
With our around the clock security, you also get around the clock accessibility. Even that is free. Why store in a warehouse when you could store in our storage safehouses?
---
RELATED: 15 Top Things To Do In Queens, NY
RELATED: 7 Best Neighborhoods To Live In Queens In 2020
Contact Moishe's Self Storage if you're looking for cheap storage units in New York City to hold wine, art, or other things. Our Manhattan/The Bronx and Queens/Brooklyn Storage Facilities are conveniently located near you. We offer over 20 different storage unit sizes, available to individuals, students, and businesses. Reserve your room, view specials, or contact us.