Wine Storage Facility in Queens, NY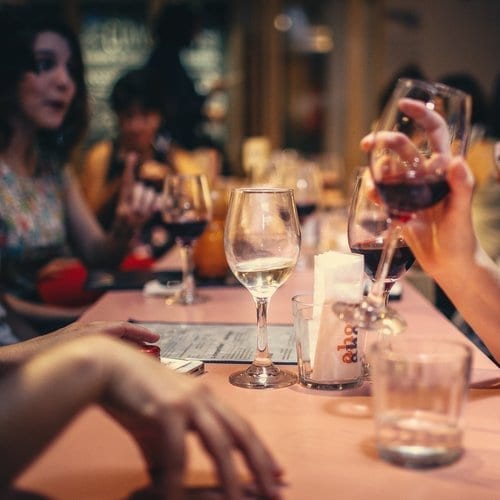 If you're not a wine drinker or collector, most wine you probably have is to be consumed within five years of its bottling. The wines that ferment for decades to finally be consumed thirty years later are quite rare.
However, owning a restaurant or being a wine collector requires climate controlled secure yet accessible storage. Often, operating a business in New York City and simple staying afloat is enough. This is where we come in with our storage facility in Queens, NY.
If you need a wine storage facility with reliable climate controlled storage Moishe's Self Storage Queens is the place to go. While we maintain a five star rating for our self storage across the board, our wine storage facility options are of the same premium quality.
If you'd like to store your wine for extended periods of time in the most secure, convenient, and affordable wine storage locations in Queens, read on.
Moishe's Wine Storage Facility in Queens
Moishe's Self Storage has been the leading provider of all types of storage in NYC for almost four decades. Our Queens location is no exception.
Outfitted with the most up to date climate control systems that we can find, every storage unit in every facility is capable of housing your wine selection.
Whether you have fifteen bottles or 150 bottles, we understand the needs of a wine collector. We'll fine tune your storage unit to cause as little degradation due to climate as possible. There's no reason your storage unit should ever be the cause of your wine being ruined.
The reason why our facility is so equipped for wine storage is due to our history. Our founder built this company starting with just a truck and his own two hands. Over time he sculpted the facilities in Queens and the Bronx to ensure we had storage for everyone that needed it.
From Wine storage for restaurants to dorm room furniture storage for the summer, we've got you covered. If you need some wine in the middle of the night and other storage facilities won't let you access your property, you should've stored with Moishe's.
Moishe's Self Storage Facility Accessibility and Security
Like we mentioned above, our facilities are meant to be for every New Yorker. What we've realized, is that every New Yorker wants accessibility. That's why we can hold your things 24 hours a day, 7 days a week with time for you to enter on your own terms.
Other storage facilities won't allow you to pay for our most basic services, which is a testament to our dedication to customers. Not only do we believe you should never be inconvenienced by our storage facility, we also believe that you should be safe when you use it.
If you're storing wine, you need to be able to access it when you want, safely, and affordably. No other storage facility with the level of quality that we offer is available at such a low and affordable cost.
Moishe's Self Storage gives our wine storage facility customers peace of mind. It's what we're good at.
How to Rent With Moishe's Queens Wine Storage Facility
It's an easy process to rent with Moishe's in Queens, New York. Even if you don't need a wine storage facility, or you're just considering, our storage advisors can help you with your storage right away. We make sure to get you in the correct room that will not only save you money, but time and headache as well.
You can learn more about our New York wine storage offerings.
---
RELATED: 15 Top Things To Do In Queens, NY
RELATED: 7 Best Neighborhoods To Live In Queens In 2020
Contact Moishe's Self Storage if you're looking for cheap storage units in New York City to hold wine, art, or other things. Our Manhattan/The Bronx and Queens/Brooklyn Storage Facilities are conveniently located near you. We offer over 20 different storage unit sizes, available to individuals, students, and businesses. Reserve your room, view specials, or contact us.