Luggage Storage New York Brooklyn
With high quality and safe storage facilities, and the lowest prices in New York City, Moishe's Self Storage offers our customers some of the best luggage storage New York Brooklyn area can offer. Traveling to New York City can be an experience of a lifetime.
Moishe's is here to help your trip to NYC be memorable for all the right reasons. Whether you are flying into New York to close a business deal, or taking the train in to see the sights for a weekend, Moishe's Self Storage is ready to keep your luggage safe and sound in one of our clean and affordable storage lockers.
Convenient Locations
Moishe's Self Storage has several storage facilities conveniently located all around New York City! Our modern storage facilities house luggage storage lockers in Manhattan, Brooklyn, the Bronx, Queens, Long Island, Jersey City and Staten Island. No matter the New York destination, we will have a storage facility near by!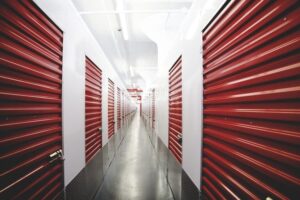 Storage Lockers
Renting a storage locker at one of our many Moishe's Self Storage locations is an easy way to keep your luggage centrally located to the activities and entertainment you want to experience. If you are planning on spending a lot of time seeing shows on Broadway, check out our storage facility in Manhattan! However, if you want to spend your days in one of the many hip coffee shops, and your nights in one of the dive bars in Brooklyn, we have a storage facility there as well! Keep your luggage close by with Moishe's Self Storage!
Quality
When you work with Moishe's, you know you will be receiving top-notch quality. All of our facilities are climate-controlled and are equipped with high-tech security systems and procedures. Your luggage will stay safe from burglars and damaging environmental contaminants, such as mold, mildew and extreme temperatures.
Contact us today to learn more about why Moishe's Self Storage offers the best luggage storage New York Brooklyn has ever seen.