Luggage Storage New York
Looking for a quality luggage storage New York facility? The best thing about Moishe's Self Storage is our capability of storing everything that needs to be stored in any of our facilities. You'll find a unit for your luggage storage New York that you can count on. This is what Moishe's Self Storage has built our facilities to do. If you'd like to learn more, read further.
Moishe's Luggage Storage New York
Luggage storage New York is a service that you'll need to be ready and available whether you're leaving the city or entering it. New York City's two airports both have Moishe's luggage storage New York nearby, so you'll have no trouble storing your property. You'll be able to count on us no matter where you're storing your luggage storage New York. You can find the same level of quality at each facility throughout the city that services every borough.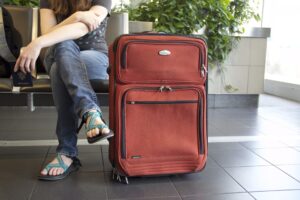 You can find Moishe's luggage storage New York near your apartment and plan your furniture storage the best way that you can for easy pick up and deposit. Our staff and facilities provide a convenient experience that New York City demands. You'll understand exactly why we're so dedicated to our storage services after accessing our facilities and storing your luggage.
Your flight and luggage storage should be as easy as possible, keeping your time navigating the airport to a minimum. You'll also find security staff at every facility around the clock.
Moishe's Self Storage
Call now at (800) 536-6564 or click here to find a storage advisors and luggage storage New York right away. We'll help you find the perfect storage unit and end your search for self storage near me. You can also reserve your room here. Start renting Moishe's Self Storage today.