Kitchen Furniture Storage
Your kitchen is a location in your home where you do some of the most important things you can do in a home. Cooking food to sustain you and your family and friends is a very thoughtful exercise. It's also completely necessary, which requires good utensils and a workspace.
Knowing when to consolidate your kitchen furniture and get some reliable storage for your new apartment or even current apartment is important to good kitchen work flow. Among other reasons, a clean kitchen with just the right number of tools and dining room furniture can be essential to enjoying the ritual of eating with your family and friends that is so important.
When you're searching for ways to consolidate any type of furniture, kitchen or otherwise, you've probably shopped around the thousands of storage companies present in New York City. There are many that claim to be the best with the cheapest prices and lowest possible rates for small storage and large storage to boot.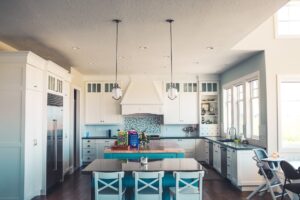 Where to Go to Get the Storage You Need
There's only one place in New York City that has been around for almost 40 years. One storage company that has consistently provided five-star service for low and affordable costs. One company that understand the difference between having a kitchen furniture storage option and paying for a completely new kitchen.
Moishe's knows that you want to store things because you want to keep them. If you're consolidating space in your apartment, of course you're going to have to store things you'd rather have space for. New York is notorious for causing residents to choose between space and spend.
With Moishe's, you get the space without the spend. While we do cater or self storage options to budgetary notions, we also have plenty of luxury storage options. If you need to store commercial kitchen furniture in a location with reliable security and extra specifications for your material and requirements we can assist you.
Moishe's Self Storage Locations
We're located in the Bronx and Queens and have equally diverse storage options at both locations. So, you'll find the storage that you're looking for to assist you in your kitchen renovations, consolidations, apartment moving, and more.
If you are moving or have any other moving and storage services that you'd like consultation with either of our locations are great places to start. We provide many services to the greater New York City area with efficacy and affordability in mind. Call now for a free consultation with one of our storage professionals.
Start today and learn why our company is consistently rated at five stars. It's important to keep your kitchen clean and your apartment without clutter. We can help you!