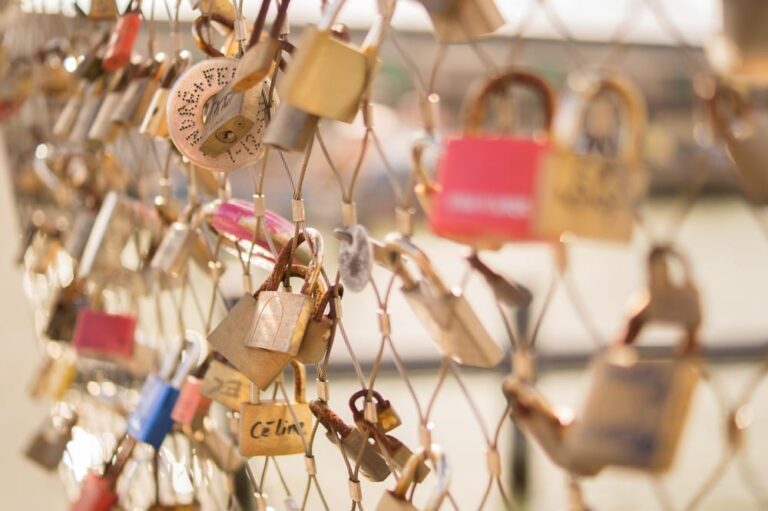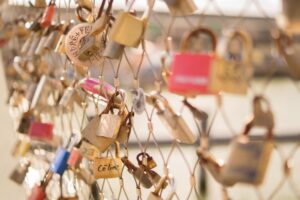 The most important part of keeping your belongings safe in a storage unit is to choose a secure and reputable storage company—one that has security cameras, access gates and a fence.  Moishe's Self-Storage facilities have many lines of defense set up to protect your belongings, but it's important to get the best lock you can afford. Select a self-storage lock that will ensure your possessions will be safeguarded against potential thieves that make it into the facility. Know that if your lock is very secure, burglars will likely choose a unit with a less secure lock. If your lock is harder to crack so to speak, security will have more time to catch the culprits and the cameras will have more footage to identify them with. So instead of just selecting any old lock you have lying around in your house or garage, choose wisely. Here are the typical lock types available with tips to help you choose:
Padlocks
Also known as cylinder locks, padlocks work via a pin inside a cylinder that moves with a key. They are simple to use and only require a key, which makes them attractive to many users. However, they are also easily picked by burglars and can also be re-keyed without removing or breaking the lock. You can also get "bump keys"  easily enough and for those reasons, a padlock might not be the best choice to secure a storage unit.
Keyless Locks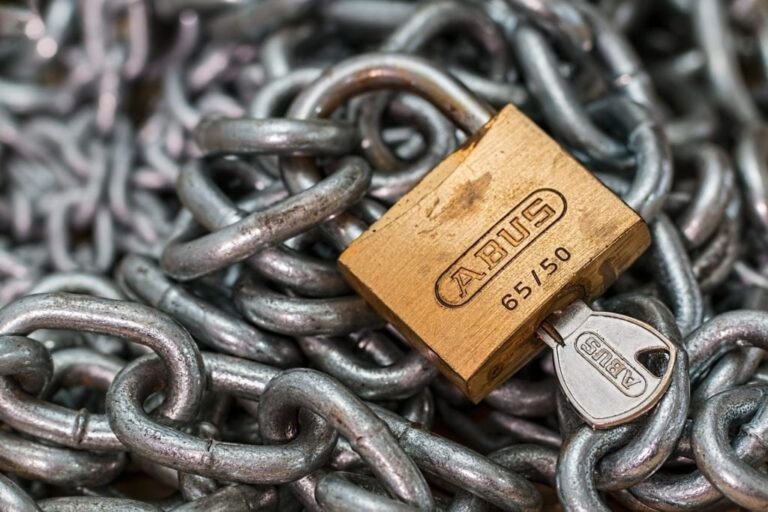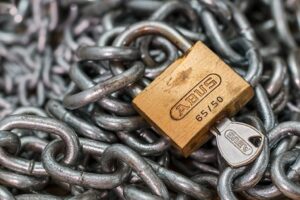 Eliminating the use of keys, these locks can be opened with a number combination selected by the user.  These locks are great for those of us who tend to misplace or lose keys and for those who want to give unit access to others. The disadvantages of these locks, however, include forgetting the combination or having others guess the code. However, one quick search on Google offers a variety of instructional videos with titles like "How to crack a combination lock in 8 tries or less."  Also, they can be easily cut with tools like bolt cutters. Best to save this type of lock for your kid's school locker.
Disc Locks
These lock types were specifically designed for storage units and as such are considered industry standards. A burglar can't remove these with a bolt cutter because the U part of the lock can't be easily reached and hammers cannot break open the lock.  For a thief to get through disc locks, they would have to invest quite a bit of time and resources, which means they will likely move on to a unit with a less secure lock. Despite its slightly higher cost over the keyless and pad lock, the disc lock is pretty good when it comes to selecting a lock for a storage unit. For a few extra bucks though, we recommend shrouded locks.
Shrouded Locks
These may very well be considered the best on the market.  The "shroud" or "shackle cover" hides most of the lock ring, so there is no place for a traditional bolt cutter to latch on, therefore it can't be cut.
What kind of metal is it made with? The harder the metal, and the heavier the lock, usually means it's a higher quality and most likely, more secure. Thicker alloy is better than standard hardened steel.
Look for an anti-drill plate. This prevents a drill from biting into the metal of the lock – it will only catch on the plate and spin there, unable to break through it to the lock itself. The plates are made of a metal that is usually stronger than typical drill bits.
This blog by United Locksmith (and whose opinion is better than a locksmith's?) gives detailed advice on specific locks and which are the best. Be prepared to break the piggy bank open, but you may find it's worth it to protect your belongings.
Other Things You Can Do – Document Storage Items
Photograph each item individually that you plan to store in your storage unit. Make a list of all the serial numbers if possible, and keep this is in a safe place with other important documents. Be careful with what you store in your unit. Make sure you aren't storing anything that the storage facility does not condone. If you store chemicals or flammables, which are against most storage contracts, this could void your rental agreement and could render you liable if they were to cause a fire. Consider purchasing insurance if your items are valuable to you. We do not offer insurance at Moishe's Storage, but you can look for a plan that covers you, or see if your homeowner's insurance covers storage. Often homeowners or renters insurance covers items stored at home, but won't cover items in a storage facility, or may only cover them up to 10% of their worth so be careful to look over your policy carefully. A call to the insurance agent will probably be well worth your time.
Finally – check our Specials page. We offer various deals and discounts on self-storage frequently. With safe and secure storage locations in Queens and the Bronx, you may qualify for free pick up or 50% off your first four months!